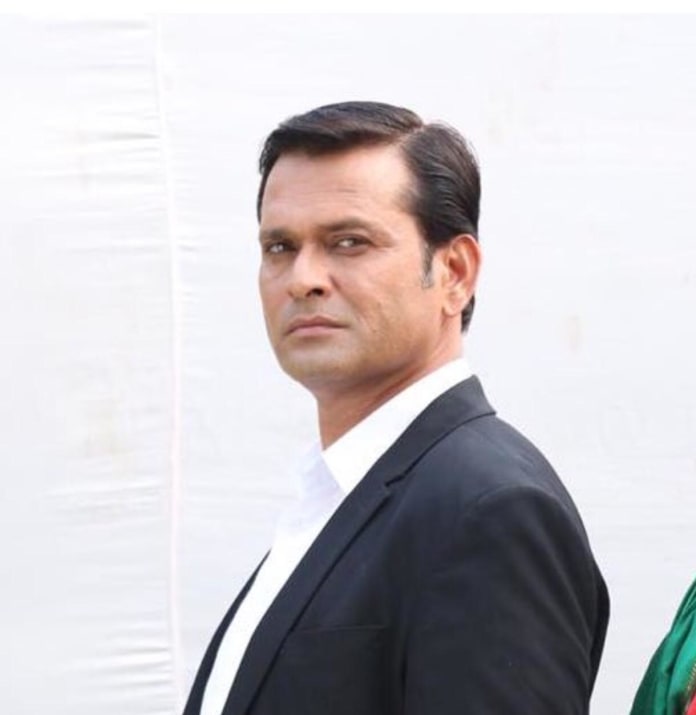 "My villain has to be bigger than the hero, and so in the process my hero becomes big", was the directors statement. And so we had the villainous character 'Ishaq Khan' in the movie 'Farzand' that won many awards, and was critically acclaimed world over. The villain was none other than Sameer Dharmadhikari who played Beshak Khan and went on to win an award for the best villain.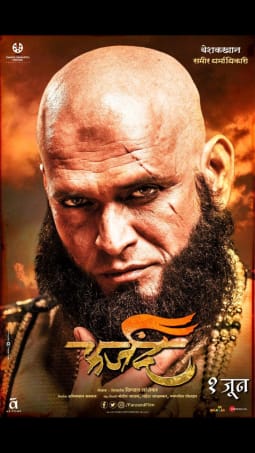 He was working in a serial called Ashoka at that time.  "I had long hair when the movie came to me. I was the bridge between Ashoka and Chandragupt Maurya…Bindusara"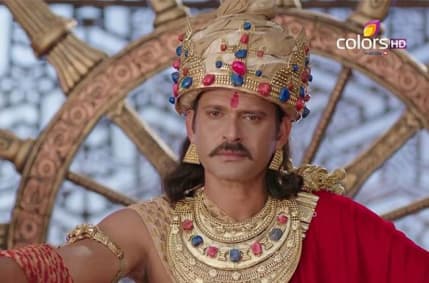 Sameer specially shaved his head bald and grew a long beard to fit the role, and to live up to the directors words.  It was his vision to make the villain look big and ferocious. According to Sameer "The look did 50 percent of the job!"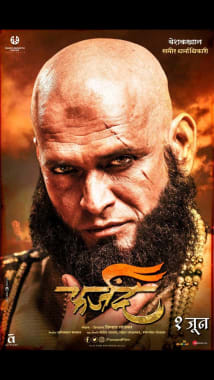 The film went on to win the best actor, the best director, the best villain.
I first met Sameer at an awards function. He stood out from the crowd. His good looks ofcourse aiding him in that. However the aura of humility that he carried was the attraction. The name and looks of course rang a bell. The information I dug out later was certainly more than I could imagine.
It was at the Amanora Club House that i met Sameer once again. He was shooting for a Marathi Serial. I could not miss the opportunity of having to write about him.
A mechanical engineer happy in his 9 to 5 job, was of-course lured by his friend's sister one fine day to attend a fashion show that would cost him Rs. 100 for the ticket. He decided, why pay lets walk for the show. "I don't want to charge anything nor am I going to pay anything." And the deal was signed!
He was noticed by some professional modelling agency, and what started as a fluke became a career. He modeled for Vimal Suitings, De Beers, ICICI Bank, Nescafe and was brand ambassador for Raymond Suitings.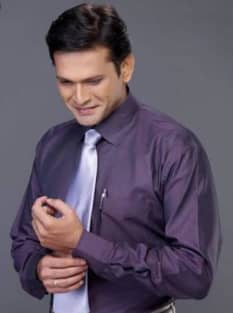 Married at the age of 21 his wife who was a part of theater introduced Sameer to theater.
"I was inclined towards art not acting really. But here I was getting an offer for a film, and I chose not to refuse."
Like everyone else who dreams of becoming a Star, Sameer also moved to Mumbai from Pune. And who said that getting on to that silver screen was easy! Sameer Dharmadhikari had his fair share of struggles. They only made him stronger and even more motivated to make acting in films and serials his profession.
There was no looking back after his first break.
So what about the engineer within? Did you bury him?
"That is always alive!"
I guess the quizzical look on my face prompted him to say more.
I repair my own car and bikes. I love to tamper with them, and yes I also give advice to my lady friends in distress when their car breaks down."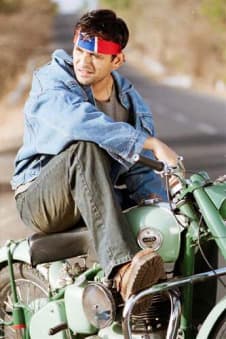 We both had a hearty laugh when he went on to cite an example of how one of the friends called up from Satara when her car broke down on the highway.
Sameer Dharmadhikari may have kept his love for engineering alive; however, acting in films and acting in serials ruled his life. Since engineering is all about logic and reasoning he brings that to his acting.
To Sameer acting is logic, and spontaneity comes in sporadic spurts.
"The field I am in is 80 percent technical. We work on lenses and light. How do I see you?"
"The camera is an instrument with lenses. With different focal length. We say 35 lenses it means focal length 35. So you know logically how much I am going to be seen on the screen."
"Light is reflected. If I don't have any light I won't be able to see you."
"Sound again is vibrations. They are converted into electrical energy. It is all engineering."
He goes into the details of acting. The precision with which he explained the difference to me about logic and spontaneity made complete sense.
On further analysis I realized that on the sets we are constantly working with our conscious mind that acts as our judge, our jury, our security guard. It limits us at times in trying to keep us safe. Whereas the unconscious mind that we use is our true mind, and the bigger brain; however, we use it sparingly. When making decisions the unconscious mind is true and in sync to who we are.
When acting it is all about reacting to a situation that is already planned and decided. Now how you react to it will be a logical call. Which should seem spontaneous! That is the power of acting.
I wondered if Amir Khan uses the same logic.
Sameer of course was very fair in saying that he has not worked with Amir Khan and so would not be the best judge to comment.
So the term getting into the skin of the character is actually applying logic and reasoning whilst studying the character you are playing.
Sameer tells us of when he was acting as an Indian Airforce officer in Agneepath; he would go regularly to NDA, and began to actually live with them. He learnt their ways and mannerisms only to come across as being real on the screen, to the extent he brought the character home and had to be made aware of by his wife.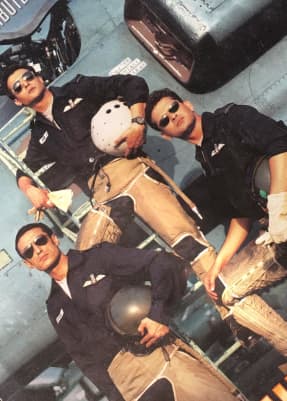 Sameer Dharmadhikari has many films and serials to his credit. He started his serial in Marathi with 'Damini' and Swamini.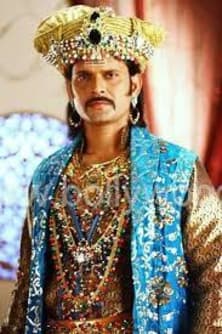 Many serials followed. An interesting one down the line was the serial Jhansi ki Rani along side Ulka at the  haunted Bhangarh Fort in Rajasthan. Apparently it needed for one to be courageous to shoot at this place as it is known for untoward incidences to take place.
The unit the moment they would start shooting some untoward incident would take place and would stall them from functioning smoothly.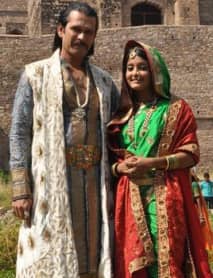 Buddha and Peshwa Bajirao were two other very famous serials where Sameer played the roles of Suddhodana and Chhatrapati Shahu respectively.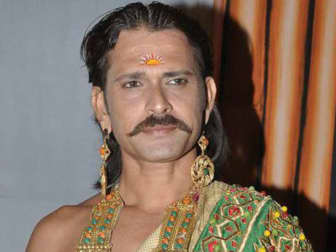 Serials was not going to be the main stay for this very intelligent actor. He was soon offered the film Nirop that went on to win the National Award for the best Marathi film. However he continued simultaneously with advertising. One film led to another and another.
And the silver screen saw more of Sameer in some striking movies.
"I did Lal Baug Paral..its the city of gold. I was the mill owner's son-in-law. A good looking villain but a vicious one at that."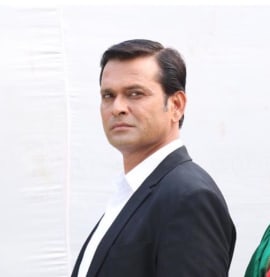 Satta was a film by Madhur Bandarkar. Sameer, Raveena Tandon and Atul Kulkarni were the star cast. He also acted with Soha Ali Khan in the critically acclaimed film Mumbai Meri Jaan.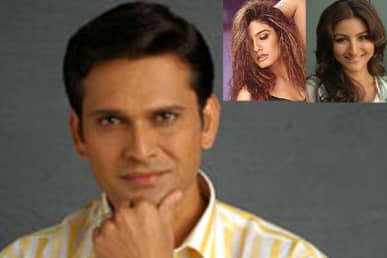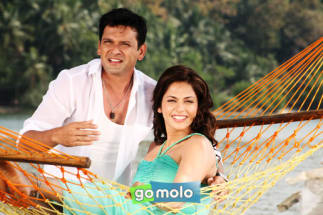 He played the role of Alok the friend who gives advice to Ajay Devgan in the movie Raincoat by Rituparno Gosh, starring Aishwarya Rai. Sameer starts the film and ends the film.
Kalchakra and Nigehbaan are some of the films Sameer has acted in. The list is unending.
The man is busy so asked him how does he create a work life balance. He gives all credit to his wife. She has to manage not 2 kids but three of them, he being the biggest of them all. He is out and out a family man and has done soaps like Main Teri Parchhain Hoon on NDTV where he says he can relate to the character completely.
When time permits he plays with his kids, sometimes drives them down to Pune to be with their grandparents.
His has a very profound message to give. "Look into the mirror and never cheat the mirror." Whatever work you may embark on, never cheat yourself he says. "Know who you are and once you think yes I can do it; you will be a successful person."
"Making money the easy way in other words quick money is not the right way. Success does not happen overnight. Pick your opportunities and persevere. Consistency is the key.
A tree takes time to grow."
Sameer Dharmadhikar speaks out of experience. His enterprising spirit, his qualities of adaptability and flexibility have made him an endearing person to work with. He loves to embrace new ideas and is also very resourceful. Some days may be awful somedays may be grand; however, Sameer sees to it that he maintains consistency and quality in  his performance as an actor, his duty as a father, as a husband and as a friend.
Photo credit: taken from the net.
Times of India
Colours
Gomolo