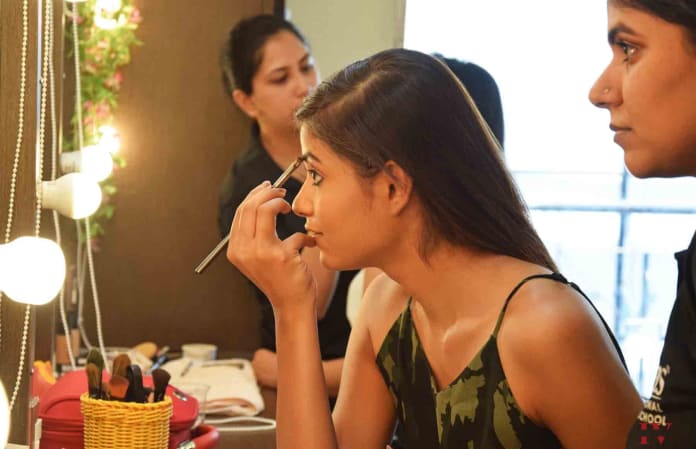 Every day until the D-day is filled with several activities for the 16 finalists of Mirchi Queen Bee 2018, organized by 98.3 Radio Mirchi. And all the earnest girls look enthused to learn to face every challenge with a smile on their face.
Day two of 98.3 Radio Mirchi's 'Mirchi Queen Bee 2018' preparation
It was an eventful day for all the pretty young girls. As they are inching towards their destination of Mirchi Queen Bee 2018, everyone is only becoming more determined and willing to work hard on themselves. On April 4, the preparation for Radio Mirchi's beauty pageant introduced the girls to grooming and styling.
Fitness goals
The second day started early for all the girls. It was time for them to get an adrenaline rush. So, for nearly an hour-and-a-half they took fitness classes in Pilates and Yoga.
Moushumi Kuvawala trained the girls in Pilates. To make the young girls aware of their body, she explained to them every body part and its importance, including positioning of the neck, shoulders, back arch, and more. Focusing on mind-body exercises, she engaged them in different exercises related to the core, arms, and hips.
The next was a session on Yoga by Shambhavi Raddi. She taught the girls Surya Namaskar and a few asanas. To help them calm their mind and improve their concentration, she engaged them in Pranayama, the breathing exercises.
Staying graceful
Following the energetic start, there was a session on hair and makeup at ISAS the hair and makeup partner for 98.3 Radio Mirchi's 'Mirchi Queen Bee 2018'.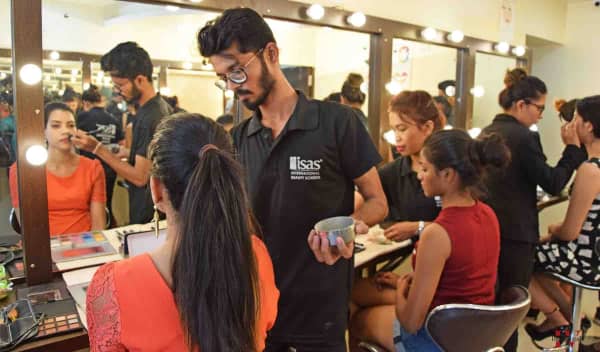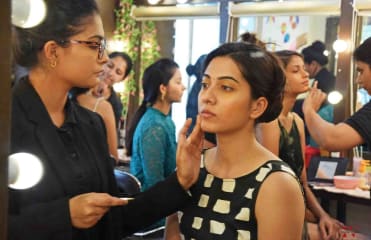 According to each contestant's skin and hair texture, the girls got their hair and makeup done. Apart from this, Bhakti Sapke, co-founder, and director of ISAS, shared some essential tips regarding hair and skin care with the girls. The next few days will be hectic for all the girls, with the grooming and photo shoots. And this might stress them out. For this Sapke particularly mentioned that however tired they maybe, they must go to bed with a cleansed, nicely toned, and moisturized face. Talking about it, Sapke says, "At night, your skin is in the resting mode. So when you take off your makeup and do the essential cleansing and moisturizing, it works wonders."
Since it is the summer season, she has advised the girls to drink plenty of water, especially coconut water. This helps keep your body hydrated. For easy detoxification, she has suggested them to have water with some lime and honey. Since it's the first time ISAS International Beauty School is associated with the 98.3 Radio Mirchi's esteemed pageant, Sapke seems elated. She quips, "Our aim is to make the girls look glamorous, more beautiful, and with a healthy skin tone. They are all very young, so they must look their age and fresh on the ramp. The makeup and hairstyling should enhance all their beautiful features. So whatever looks best for each girl, we will surely do it."
Adorning beautiful you
Every woman loves to adorn exquisite jewelry. And these young girls are no exception. So jewelry partner, H. P. Jewellers, had a trial session with the contestants today. Owner Bhumik Soni guided the girls about different kinds of jewelry, as per their dress, be it western or traditional Indian wear, and their face cut. So the girls were seen trying out varied designs in classy earrings, neck pieces, and bracelets.
Radio Mirchi Queen Bee 2018 contestants at H. P. Jewellers
Stylish and stunning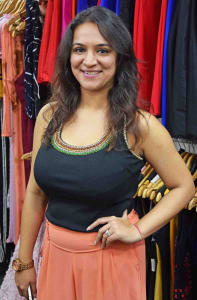 When the stunning 16 finalists were taken to eNVy, a designer boutique that specializes in Western clothing, they looked excited. It does not come as a surprise though because, Nisha Virmani, fashion designer and owner of eNVy, certainly has a wonderful collection.
For the beauty pageant, the girls will showcase the party wear gowns by eNVy. The long dresses are all brightly colored, with sequins, drapes, cuts, and slits. Looking at the beautiful contestants, Virmani expresses that one stands out not just because of the looks but one's personality and grooming. Girls, hope you are listening!