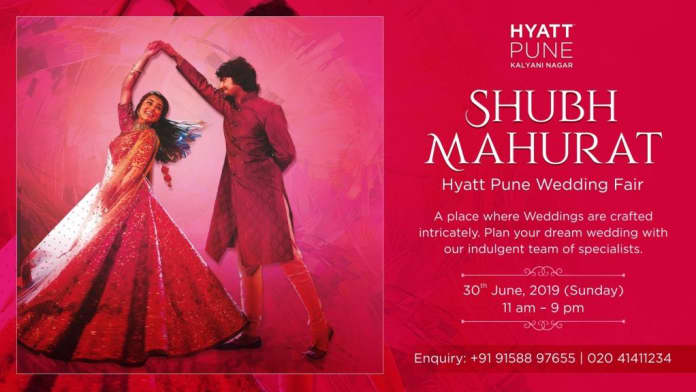 Hyatt Pune invites you for an exclusive access to contemporary Wedding extravaganza with beautiful and immaculate setups for all things Wedding.
Witness the absolute glory of a Wedding come to life as we transform our spaces into tailor-made Wedding zones that celebrate the essence of a traditional Indian Wedding.
Hyatt Pune, Kalyani Nagar is ready to open its Pandora's box of Wedding planning with our eloquent team of experts to orchestrate a surreal Wedding experience along with a catwalk of deliciousness with the display of culinary delights that should be a part of each of your celebrations.
Step into a Wedding World on 30th June 2019 (Sunday) between 11 am – 9 pm and be prepared to be mesmerized by the vast choices of Wedding solutions that capture the true essence of superior celebrations of the most important day of your live