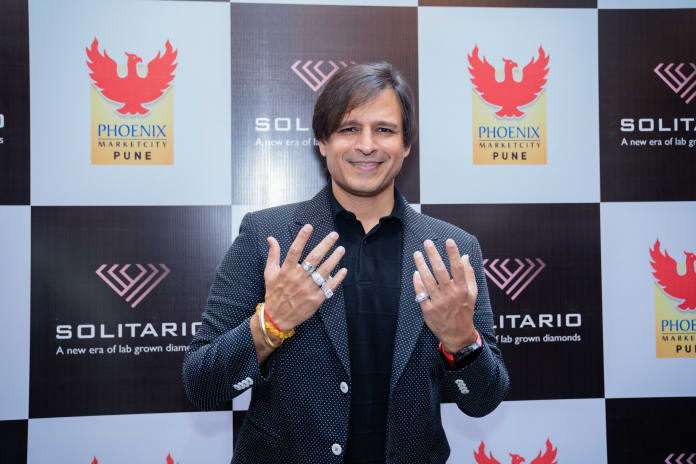 Pune, 1st April 2023: Solitario, a leading luxury brand that offers the finest lab-grown diamonds of superior quality, has recently opened its latest store in the Phoenix Market City Mall in Pune.
The brand is a pioneer in the lab-grown diamond industry, and was launched by Bollywood actor and producer Vivek Anand Oberoi, who is also one of the co-founders of Solitario. The grand opening of the store was graced by the presence of Oberoi along with the other co-founders, Mr. Ricky Vasandani and Mr. Satish Daryanani.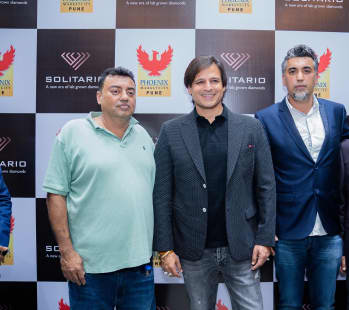 About Solitario
Lab-grown diamonds are grown in highly controlled laboratory environments using advanced technological processes that duplicate the conditions under which diamonds naturally develop when they form in the mantle, beneath the Earth's crust. Solitario is dedicated to delivering high-quality jewelry at a reasonable price point, and one of the ways they achieve this is by offering lab-grown diamonds. These diamonds are expertly handcrafted for optimum shine and finesse, and are certified by the International Gemological Institute (IGI) to ensure their quality. Despite being lab-grown, these diamonds are designed to give off the same level of sparkle and brilliance as natural diamonds but at a more affordable cost.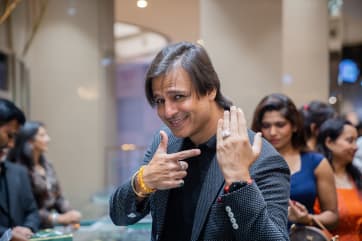 Quote: Vivek Oberoi on Solitario
During the launch, Bollywood actor, producer & Co-Founder of Solitario, Vivek Anand Oberoi, said "I am glad to be a part of this launch, as it offers the people of Pune a unique opportunity to enrich their lifestyles with a blend of innovative diamond technology and elegant everyday designs. We believe that everyone deserves access to beautiful, high-quality diamonds at an affordable price, and Solitario is committed to making that a reality."
The Pune store is offering a wide range of stunning lab-grown diamonds, including elegant earrings and pendants for women, as well as trendy jewelry options for men.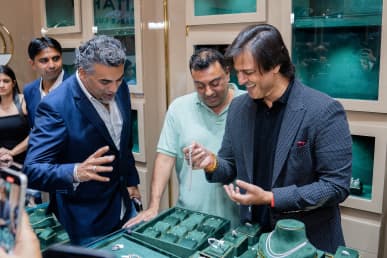 The CEO Ricky Vasandani said:
"Our goal at Solitario is to provide our customers with the most affordable diamonds without compromising on superior quality," said Ricky Vasandani, Co-Founder and CEO of Solitario. "Through our brand, we want people to learn about and experience lab-grown diamonds. We are excited to introduce this new and innovative option to the jewelry market, offering an ethical, affordable, and equally stunning alternative to natural diamonds. We are proud to say our lab-grown diamonds are completely 'Made in India' from raw materials to finished product," he added.
The stores around the world
Currently, Solitario has stores in North America, South America, and Europe. With a fully equipped diamond-cutting factory in Pune, India, Solitario has stores in Pune, Goa and Ludhiana, along with plans to grow across the nation with pan-India diamond stores. Solitario's expansion plans are making swift progress as the brand also has its sights set on a global expansion into the MENA region within this quarter.
Solitario is commited
Solitario's commitment to ethical and sustainable business practices extends to the sourcing and manufacturing of their lab-grown diamonds. By sourcing and manufacturing its diamonds in India, the brand supports local businesses and contributes to the country's economy.
More About Solitario: Solitario is a homegrown diamond brand offering exclusive lab-grown diamond jewelry. The brand is pioneering the lab-grown diamond industry in India with the latest machinery and state-of-the-art cutting and processing units.
Media Contact: Abhishek Deb Roy | abhishek@milestones.in | 7507222334
Niva Mohanty | niva@milestones.in | 9916398995