Known for her elegance, charm and impressive performances, actor Sonali Kulkarni is back on the screen portraying Radha Agarkar, an eccentric woman in 'Gulabjaam'. The film has been winning hearts since its release. Sonali, back on screen after playing the female protagonist in 'Kaccha Limbu' shares about her movies, experiences, and life as an actor.
Sonali Kulkarni Speaks about Gulabjaam and her other performances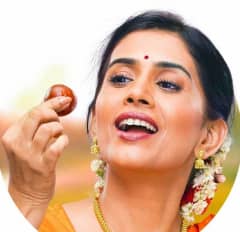 Opening about the experience of working on project 'Gulabjaam', Sonali says, "It was a great experience for me. As an actor, it demanded a lot from me. I was portraying a character who I wasn't." Sonali also credits the director Sachin Kundalkar for being a pillar of support throughout the film. Sonali has always chosen her films wisely. Her performances though at times were short have always made an impact on the audience. When asked about a certain checklist that is followed by her, she says, "I like listening to the story. If I get engaged in the story when it is being narrated, then I think it is worth to be a part of. If I enjoy listening, I will enjoy telling the story as an actor. A film for me is not about the number of scenes I have."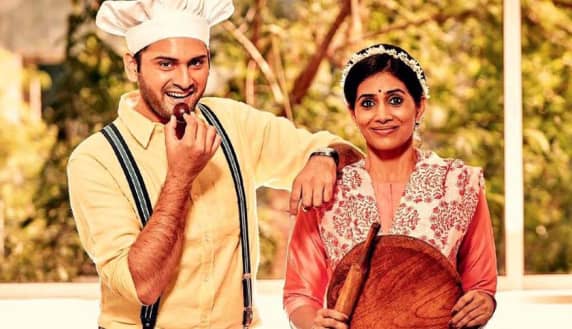 Sonali Kulkarni playing the role of Dr.Mandakini Amte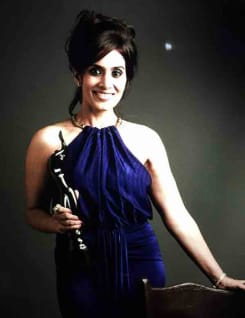 Her performance as Dr. Mandakini Amte, wife of Dr. Prakash Amte in 'Dr.Prakash Baba Amte' had won her the 2015 Filmfare Award in Marathi as the Best Actress and numerous other accolades. Having played the role of a living legend, Kulkarni had her share of experiences. "Playing the role of Dr. Mandakini Amte was like portraying an angle. Playing a fictional and a nonfictional character is poles apart and has challenges involved. Mandatai is someone who we look up to. Hence I could not take any liberty thinking about the costume, or the kind of acting that would be required for this role. I had to be true to Mandatai."An energetic Kulkarni further adds, "I was a new mother then and had my entire family at Hemalkasa, a Naxalite area of Gadchiroli where we were living with the Amte family and my co-star- Nana Patekar.
Sonali Kulkarni in her debut Film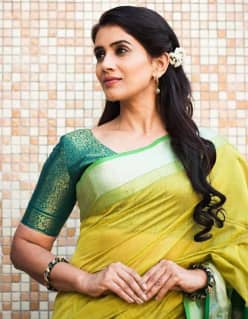 For Sonali, who has films in English, Italian, Marathi, Gujarati, Hindi, Telugu, and Tamil, her 1992 debut film 'Cheluvi' directed by Girish Karnad holds a special place. Shedding more light on 'Cheluvi', Kulkarni says, "Cheluvi, was actually a Hindi feature film with a Kannada title. At that time, I was attending a theater workshop by the legendary late Pt. Satyadev Dubey when some of the girls were selected for the auditions and later I was selected to play the title role. That film built my foundation in the film industry."
One cannot forget her role as Pooja, the love interest of Saif Ali Khan in the 2001 blockbuster movie- Dil Chahta Hai. Sharing her experience of working with the mega stars of Bollywood, she expresses, " Dil Chahta Hai was a brilliant film and I had the opportunity of working with the stars whom I loved. Dil Chahta Hai was a dream come true. I thoroughly enjoyed working with Zoya and Farhan Akhtar." One can sense the happiness in her voice when this talented actor speaks about Dil Chahta Hai.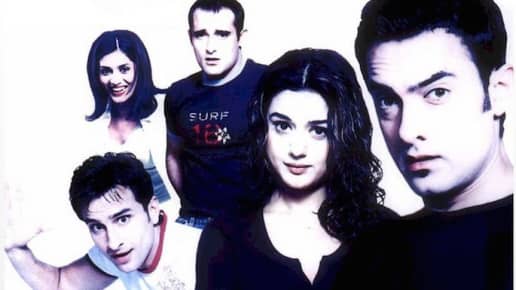 Read Also: 'Cinema has to be a good balance of heart and mind'
Sonali Kulkarni a writer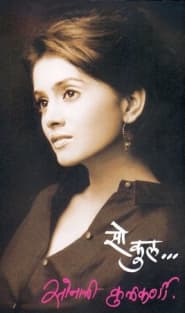 Over the years, Sonali, known for expressing her views on social issues, has emerged as a writer. Her weekly column published in the Marathi daily- Loksatta were compiled in a book, So Kool. "I have never felt afraid of speaking my heart out. I have never been targeted for my opinions. I have stood up to my views." Sonali, who was close to social activist Dr. Narendra Dabholkar and was a part of the anti-superstitious movement, has still not fully come to terms with his murder. "I haven't overcome it yet. It might take a lifetime. We are going to pay a heavy price for his loss. He never forced his views but taught us to question ourselves and find the answers. He compelled me to think," she says.
Sonali Kulkarni the Producer
Sonali has not kept herself confined to films. She is also involved in the production of various programs. "I am currently producing the play White Lily and Night Rider in Marathi and English and also Karunopanishade is a poetry program based on the poems of Baba Amte."  This talented actor has no stopping as after a successful UK tour where they performed on the broadway, Kulkarni and her team is gearing up for the US tour. With so much to deliver, we hope to see more of Sonali on the stage and on screen.