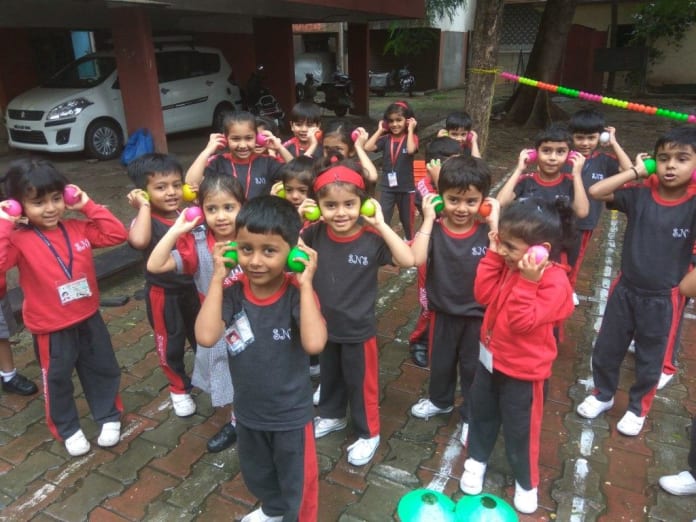 'Children with special needs' …oh so easy a term to cite and read, but imagine the families who have  'special needs' children. It is a journey of a series of emotions such as anger, failure, loss, denial until they learn to accept and come to terms with the situation. All of it is a natural process. Only when you have accepted the situation that the process of helping your child begins. It is at this point in time you want people around you whom you can trust your child with. It is at this point in time you are looking for people you know who can empathize with you, understand you and your child. It is at this point in time you are looking for schools, for institutions that will help nurture your child. Sometimes it is a tiresome effort cause finding a good school for your special child can become a challenge.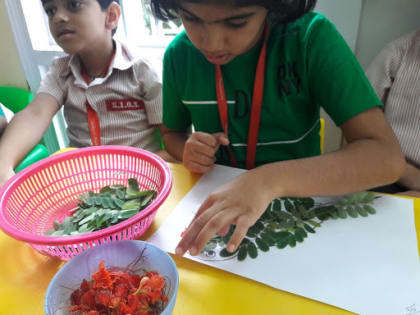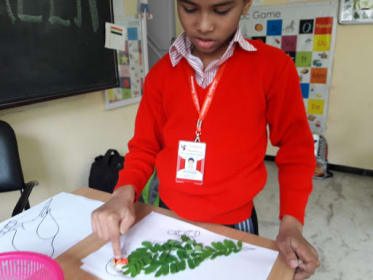 The term 'special needs' is an umbrella for an array of disabilities. It can refer to a challenge for life, to a mild disability, to a profound one. It can be behavioral issues where the child does not respond to traditional discipline such as ADHD where you need specialized approaches that are tailored to their specific needs. Development issues such as Down Syndrome and Autism where parents want to make sure their children receive the therapy and services they deserve. Learning disability such as dyslexia which require special learning strategies to meet the child's needs.
Sunderji's Institutions is a blessing
It is an answer to the prayers of parents who have children with 'special needs'. They have under their umbrella: Sunderji Nursery School, Sunderji Teachers' Training, Sunderji Early Intervention Centre for children with special needs, Sunderji Open School for children with special needs, Sunminds Training Education and Development Centre, Suyog Sunderji Wisdom School.
Sharwari, a wonderful teacher and a dear friend of mine called me and asked if I could cover the Sunderji Institution! Imagine my glee! I had in all these months ever since I saw their annual function day was eager to write about them, however, they say things happen when the time is right.
I am going to write of this relentless journey that few are aware of, of how this insititution came to be. Of how the Sunderji Sisters Jena, Malek, and Zarina, and  Ms.Masarrat Tavawalla and the core team never gave up! Because of which we have today the Sunderji Institutions that care for many special needs children.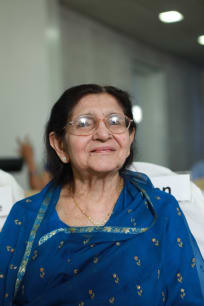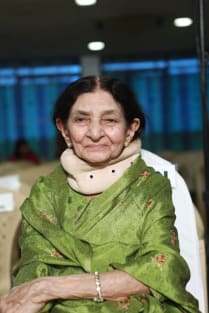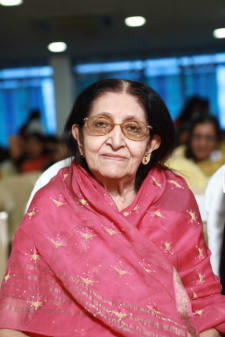 In this busy world our attention span to read has decreased as there are deadlines to meet, and hence I am going to write about the institution in parts so as to hold the attention of my audience. The team behind the Sunderji Institution deserve our attention for the kind of selfless love and hard work they put in to nurture those who even family and friends find difficult to look after at times.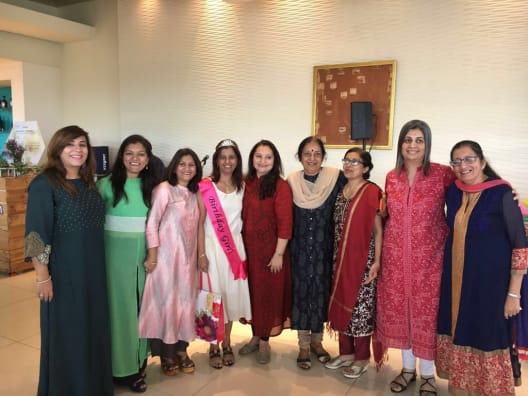 Ms.Masarrat Tavawalla originally from Mumbai, having studied at St. Agnes and graduated from Xaviers married at the young age of 18 and soon became a mother. She was fortunate to have loving inlaws who supported her education the next 10 years, a rarity and especially in a joint family. So giving and loving were they that she never felt the guilt of leaving her child with them whilst she studied. Such is the advantage of a loving joint family system which has died today.
As the husband's business was expanding she had to move to Pune and would shuttle between Mumbai Pune and back for her lectures. This determination she has carried till date. Getting admission for her son at Bishops was a 6 month arduous journey and finally Mr. Roberts a part of Bishops was the saving grace.
A small kindergarten in front of Ms.Masarrat Tavawalla's house caught her attention. The kind soul that she is she decided to help whilst her son was at school. The Kindergarten belonged to the Sunderji Sisters. They asked her to come for an interview as the community school was looking for someone.
The first interview she gave was with the Aga Khan Education Board's entire Managing Committee. It was unnerving to be among serious bespectacled men. She thought she would never make it. She attended the annual function she was invited for. Of course nothing happened for a while. The husband said "have patience, it will work out". A few days later she was called and offered the post of a principal!
The Aga Khan Community believe in doing a lot of charity work.  It was the Educational Board CSR responsibility to open a kg school to help their community children who could not afford very high fees for a kg class, and Massarrat was now there to overlook.
New to the city and its people and a large task to accomplish, Masarrat Tavawalla realized during that phase that it is not money but the human touch, empathy, and honest relationships that matter. It was people like Jumana, Rashmi, her cousins, Moiz bhai Butwala, who is no more, and a few friends who made the journey possible. She spent 6.5 years with the Aga Khan Education Board.
One fine day the news of the school having to shut down saddened all especially The Sunderji Sisters and Masarrat Tavawalla. The Sunderji Sisters are true educators and have devoted their entire lives to education. Manek Behn was a part of the National Education Board.
The Sacrifice that won a home for the many who needed it!
The three sisters and Massarat sold almost all of their valuables to buy the place off. We are talking of 40 to 50 lacs then! The Sunderji sisters were at an age when selling of their valuables could be a risky proposition as one did not know how things would turn out.
What a commendable act of sacrifice to further education! In a world consumed with selfish & ulterior motives, an act so selfless performed only for the betterment of society!
"The Sunderji's Sisters are people with absolute ethics and principles, which they will not compromise on even in the worst possible scenario, nor will they tweak it because they know someone and need to please them," said Masarrat Tavawalla.
"All of us came with a strong value and belief system and we brought that to our work culture."
"Every challenge we faced became out guiding light!" "The divine energy has been a constant in our lives!"
After buying the place the team i.e. the Sunderji Sisters and Ms. Masarrat Tavawalla started the kinder garten with 11 children. They swept, swabbed and cleaned on their own. They saw dignity in labour. The numbers increased gradually. They had 18 children the first year. The kindergarten was born in 1996.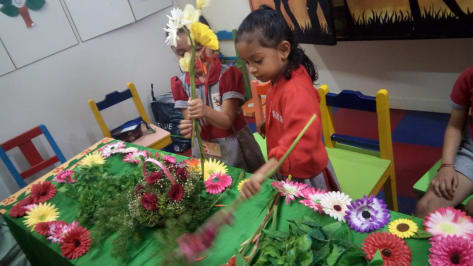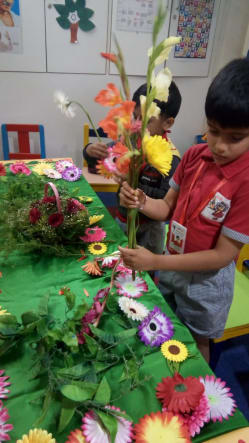 "It was at that time that 2 of our kids had something peculiar about them." Said Masarrat. At that time we had no knowledge of kids with special needs. Nor were we trained in it."
A double graduate and a B ed Ms.Tavawalla now needed a degree as a special educator. They had to rely on books and info that people shared. This for them was not the preferred way, as ethics mattered. The children mattered.
"It was at that time we felt the need that we had to study some more."
The quest for knowledge to grow and to impart to others
They travelled to Delhi and Mumbai attended conferences and trainings, and along the way garnered knowledge. They now knew they had to have good teachers to teach. How to get them? None were qualified enough. The team began to travel all across India attending courses on Teacher Training. All was taken down on paper. It was a 2 year process when all culminated in a course for Teachers' Training. The course was written and rewritten until they were satisfied that they had a course that would churn out good teachers.
They sought recognition from NCTE- the National Council for Teacher Education, and they loved it. It took several trips to Bhopal and back to receive the recognition.
They started the Teachers' Training Course at the hands of Leela Poonawala in 2001. It was a journey of learning and evolving from 1996 to 2001.
It was a Teachers' Training Course for regular teachers, for pre-primary teachers. The first batch had 23 participants which gave them the impetus to continue. It is a very beautiful course.
"We went to schools and taught, we tied up with schools, we did internship, we did everything to get better. It worked."
The teachers training Course was now in place. However, they were still getting children with special needs in the kindergarten. Requests to teach them to spell, or read kept coming in.  The teachers by then had learnt a few methods of teaching the needy ones, however they needed to be qualified more. There was one special educator at that time…Jumana.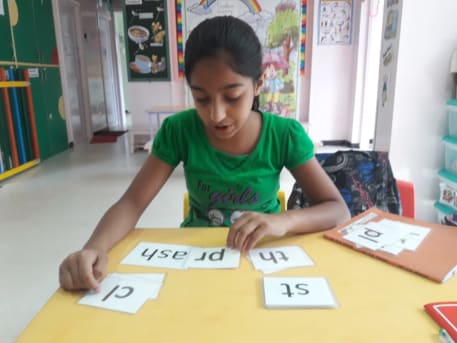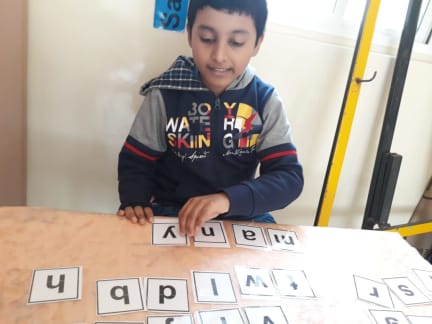 During the course of the conversation I was kind of eager to know what actually made the school tick, what was that special ingredient that drew the needy parent to them.
The USP of the Sunderji Institutions is looking at special children as if they were normal. In Ms. Masarrat Tavawalla's words, "Let us not look at them as special children with disability; let us put them through the normal way." She said that the class rooms are normal, where there are regular periods, regular activities, where 5 different teachers walk in and out so that the children get used to them and not scream out of fear, where there is over stimulation, as over stimulation is present in the world outside. You have packets of lays and other eatables hanging in stores and at vendors. The child needs to get used to it.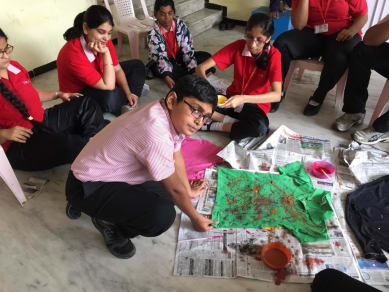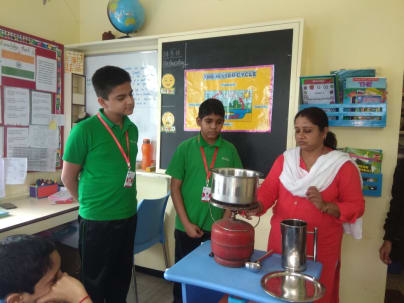 I considered this a brilliant method. And later when I did tour the place I saw what she meant. However, there is much to speak on this and I will get there in time.
There couldn't be a better day for me to share this success story with you. It is because of such relentless educationists that we enjoy the gift of education and can celebrate Teachers Day.  I hope you wait as impatiently to read the rest of their story as I am to piece it out to you.