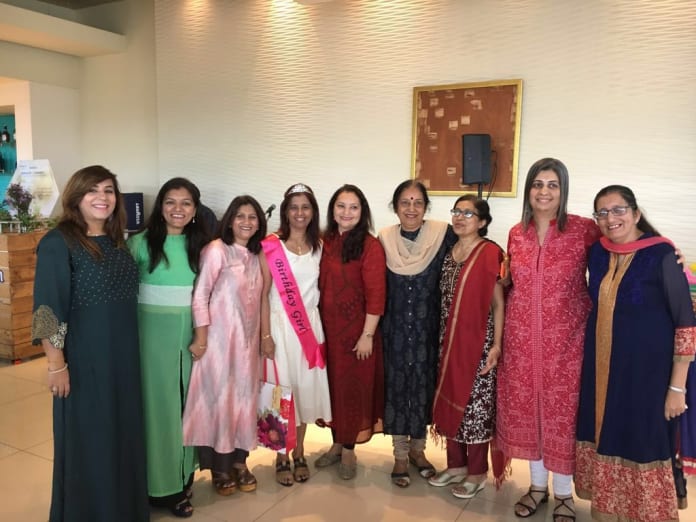 The journey continues. It was a relentless one that the Sunderji's sisters, Ms. Masarrat Tavawalla and the team pursued. It was not an easy one. But their attitude towards their work was commendable, full of positivity and courage, as they realized how important it was to serve the special needs children. I have truly no words to say any more. Cause if I did it would dilute the worthiness of their act. Just feel it and recognize it I would say.
I was to write this earlier but said it would be better to air it on the day of Ganpathy Sthapna. All good work starts with his blessings. Ganesha helps overcome any obstacles that come your way.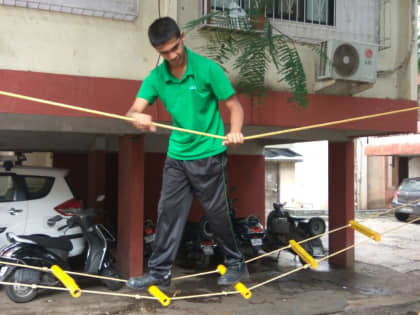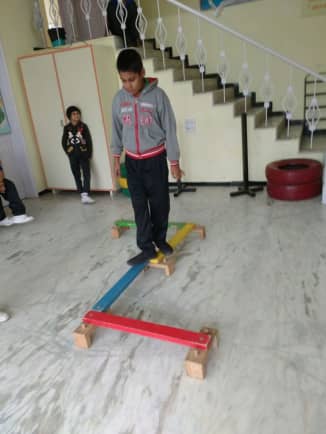 The children are so happy working at the obstacle activity. Imagine the joy and glee on having accomplished the task.
The Sunderji Teachers also crossed every hurdle with the grace of the Almighty.
It was a moment of triumph when the Teachers Training course was recognized by the NCTE The National Council for Teachers Education. Now studying to become more competent so as to train the special needs children became imperative.
Lalita Ramanujan the Director of Alpha to Omega had a full fledged course in Dyslexia. The team's joy knew no bounds. All of them enrolled in a course with her. Such was their determination and enthusiasm. The course lasted for a couple of days. All of them pooled in their finances. They did not ask others to pay for them. So great was their desire to help the needy, that money never became a hurdle. Not for a minute did they think for themselves. They were devoted to the cause.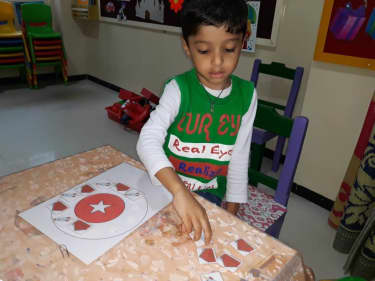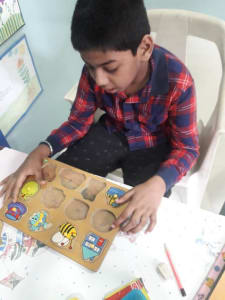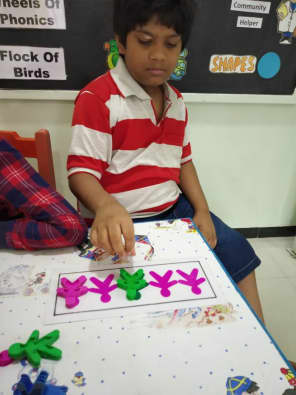 They travelled overnight for the first time in a 2 tier ac and boy were they excited. It was like a picnic for them. They made snacks and carried with them. Their stay was sponsored by Jumana's sister in law who had a flat in Chennai.
On returning they realized that all the knowledge they had garnered over couple of days was scattered and in bits and pieces. They now had to put it all together to make it effective. Ms. Tavawalla being the great organizer that she is took a couple of days on and off from school and put all of the info together. Today they have their own books. Ofcourse a lot more was added later.
They were taught a couple of spelling rules and they kept adding their own. However, the team realized that they first had to thorough the study first themselves. High standards of ethics, a strong value system and belief system does not permit them to do anything half way or half-hearted.
Ms. Tavawalla was praise all along for all those who had helped them and guided them. Madhavi Kapoor and Jose Paul were 2 individuals who had influenced the teachers immensely.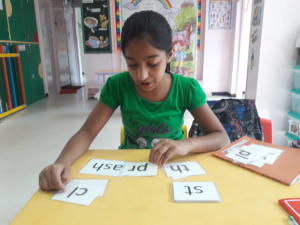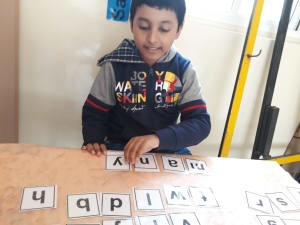 "Madhavi who died of cancer 2 years ago was way ahead of our times. What we see today she knew then. Mahdhvi was from St. Mary's, then headed the SSPM school. The Rewachand Bhojwani Academy was started by her, then Aman Setu. She was an educationist par excellence. She had a resource center by the name of Disha and Keystone. So if Madhavi came out with a one day work shop on poetry or explorative play we would rush for it like kids would go for candies. She was the only one who was doing it at that time. Lovely personality, chuncky jewelry, lovely sarees. She was a home grown educationist. She would give us those amazing methods that we could not think of, and from that one method we would come up with 20 more methods."
"A lot of what we have learnt we owe to her, and in our workshops we state her name if we have taken from her."
This is what I call giving credit to the right individual. One needs to be secure within oneself for such an act. And Ms. Tavawalla sure is. She openly admits that it was Madhavi Kapoor she ran to when she needed to know more.
How many of us know of Madhavi Kapoor? The woman who also devoted her life to revolutionise the field of education.
In 2005 the Sunderji's Institutions opened an Early Intervention Centre. Ms. Tavawalla's cousin who was a dyslexic and even after the 9th std needed to learn to read and write was the first student. There was at the same time another friend's son who was dyslexic. The 2 boys became their first students.
Rashmi and Jumana were pulled out of the regular teaching and made to tutor these kids. They were the best that Sunderji's had for the special needs kids. By then a lot of the knowledge garnered over the past few years had been systematized. The early intervention Centre were now capable of handling more children.The Success Rate was high. Hamza one of the 2 boys is married and has a kid, the second boy did his computer science.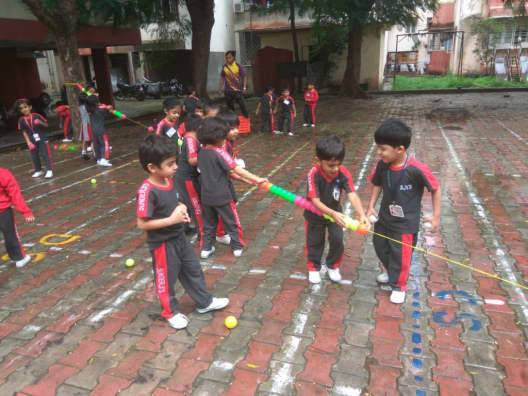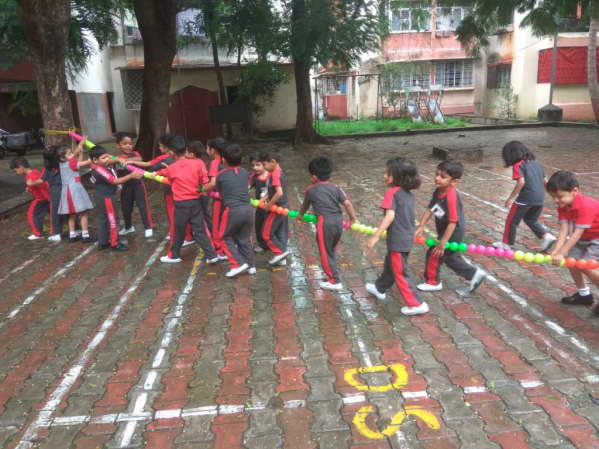 I asked Masarrat why 15 and not more? Were they not advertising or promoting the institution?
"Children need technology. Why should I invest in PR? I rather spend that money in educating our teachers to do better so that we can educate our children!"
"We were getting calls to take kids, word was spreading by word of mouth. However, we felt it is our duty to train ourselves for better things to handle the children even better at a later stage. Our focus was to improve ourselves to be able to give the best to our special needs children."
Masarrat once again gives credit to the Maharashtra Dyslexic Association and some NGOs who were also responsible for their growth. The 5 day workshop at the Maharashtra Dyslexic Association helped the team to clear concepts.
The team religiously visited special schools in Pune and outside Pune. They were constantly working on the syllabus. Revising it at all times. It certainly was a lot of learning all the way. A lot of it was self- learning for hours as they were no courses to really teach. They kept studying their notes to make them better. By 2007 they had printed their own books!
"We had notes on Learning Difficulties, Dyslexia, Dysgraphia, Dyscalculia, ADHD, Autism, Slow Learner. So now we now knew any new teacher we had we could give this book to study. We used to make our own slides and have our own work shops in house. Training was round the clock. I had a rock solid team."
Children who came from remedial had nowhere to go. Inclusion was not the order of the day in 2007. The government had not come up with the policy. It was only on paper. So now Sunderji's Institution converted an empty space they had into their first special needs room. The class had children from 5 years of age to 20 years of age, the mental age being that of a 6 year old.
From 1 class they became 3. All functioned in the afternoon after kindergarten. The school and the team worked from 9 to 6.
Soon the computers came to make their lives a little easy. But initially there was the struggle to learn how to operate a computer. Too much of knowledge on the net left them confused at times. But they never gave up. They realized the 3 classes were not enough. They needed a school! Admissions began to pour.
The whole staff underwent training with the transparencies they had created along the way. 
Mr. Bayani a widower gave them the 3rd floor of the building that he owned. The achievement was compared to that of climbing Mount Everest! Such was their joy! They had a special floor for their special needs school for their special children.
It was now turning into a full time school. The team began to study more. Learning more and more became important. The children were important. The team visited hospitals like KEM and Dinanath, and counsellors. Morris foundation run by Anjali Morris a great philanthropist specialized in Dyslexia. The team now were more financially secure. They could afford on line courses. Their thirst to learn more to become extremely competent for their special needs children never dried up.
Today they have 150 kids with all kinds of disability.
The journey now says Masarrat is to give back to society in full measure. The team is involved in CSR activity. The teachers travel all over India to impart knowledge. Those who cannot afford to pay are not charged. Only travel and stay is expected. Those who can afford are charged a fee.
What about donations? This is what Ms. Masarrat Tavawalla had to say.
"We are open to donations only if it is useful for us. Rather give it to people who really need it. Till now we have managed, and we have been and still are self -sufficient. I need fess for only about 14 children. The person who lives in Dubai donates generously. What are we going to take back with us? We have to leave all here. We have enough to pay, and the rest helps in keeping the school in a good state."
"If we won't use it for our kids upar wala be naraz ho jayaga."
She then speaks of the hierarchy they now maintain as she is weary of not leaving anything behind should anything happen to her. 'The school should run properly.' is her main concern!
"I head the institute. Under me each institute has a creative team leader. For the Kindergarten School, the Early Intervention Centre, The Special School, and the Teacher's Training Institute we have a Creative Team Leader, and under them they have a team. So each one is supported by their team. I look at the overall functioning. My pulse is on everything. At the Back hand I have got 2 admin staff, very efficient. Both look into the day to day activities. The other is a People's Ambassador who talks to people giving  the required information to them. Anahita is wonderful as an Executive Assistant, one person is a Franchise Head. And one is a Training Head, whether we go for training, or we give training, it is managed by Anahita."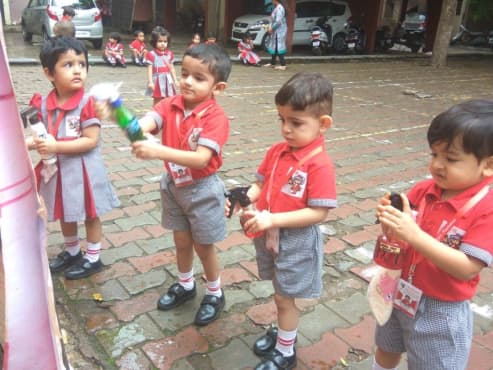 Ms. Tavawalla is extremely professional and strict whith her team where work is concerned. The creative team leader has targets. Each team is given a target to be met besides the day to day task. Their love for their work and the relentless pursuit to do good helps them achieve that target.
Another achievement is their collaboration with the Morris Team. With so much knowledge they have now become educational partners and have received recognition for their work from Maharastra Vidya Peeth …for a full- fledged special educator course. The course structure was made by Sunderji's Institutions and Morris Foundation.
The Teachers Training franchise has been given to Chittagong, Nagpur, Kolkotta, Baner…The Early Intervention Franchise in Dubai is in the pipeline. There is a research team evolving the material at the same time.
Vaishali and Kalpesh Shah the Suyog Developers  are our Joint Venture partners. We have a school called the Suyog Sunderji Wisdom School in Wagholi, and it is a CBSE school that we run together. They have reached till std 7th with Inclusion. Which means every class will have at least 5 students with a disability in a regular class…mostly those who have Dyslexia. Teachers are being trained. Counsellors have been appointed.
The journey to have an extremely competent school that has Inclusion in their curriculum is on. A classroom of 30 that has Inclusion of 5 children. This school will be a centre for learning and to brain storm, bring in more ideas to take the model of inclusion further.
A dream that has come true with the team's hard work and help from the Cosmic.
.