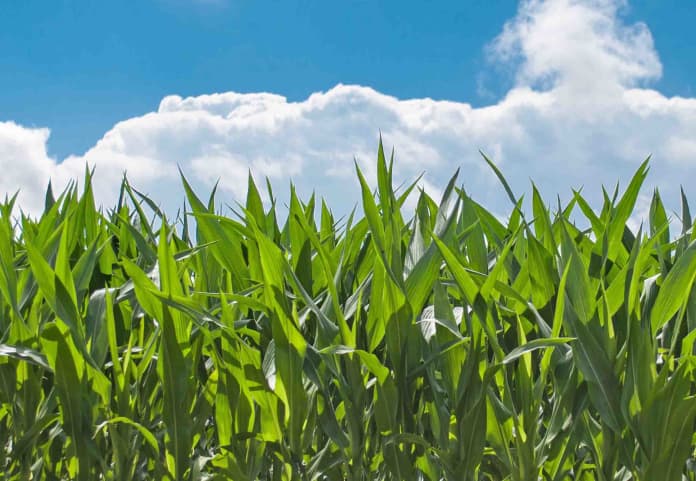 They say, "Charity begins at home", and we have a live example in Mrs. Girija Venkatraman, who took her passion of growing vegetables on her own terrace garden into a full-fledged 'Zero Budget Natural Farming,' in the city.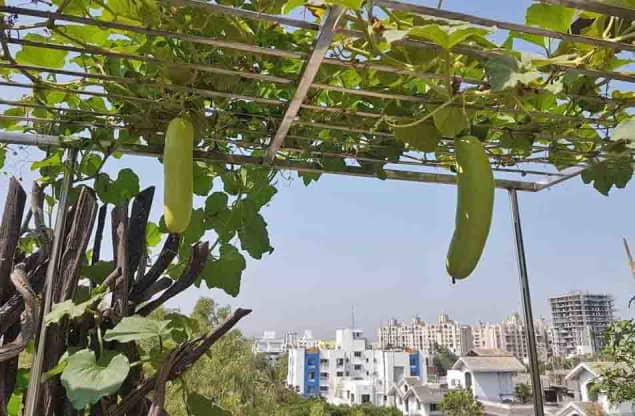 India Vocal got in a conversation with Mrs. Girija Venkatraman on why she chose to do natural farming, the constraints, the types of vegetables grown on her farm and much more
What is Zero Budget Natural Farming all about?
Zero Budget means without any credit and without having extra expenditure on the units used for production at the farm. Now, natural farming means no chemicals and the farm's natural ingredients being reused to naturally grow the vegetables. In simple words, we don't purchase anything from the outside which makes our production cost low. For the growth of the plants and vegetables, everything is available in the root zone of these plants itself. Our soil is enriched with the nutrients. We just have to flourish it more with a little bit of hard work and it does wonders.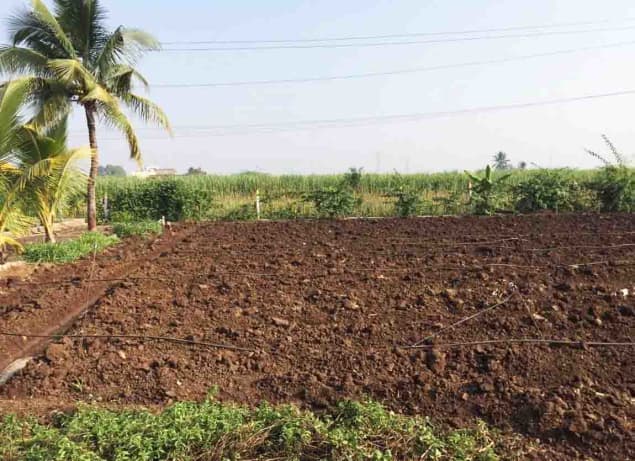 What made you start Zero Budget Natural Farming?
Since childhood, we have seen vegetables growing in our house. I always had the passion for plants and vegetables. Even after my marriage, I did a short-term course on urban farming, so one day, my two friends and I decided why not take our passion for something good for our friends. As we all know nature gives us bountiful and it was our turn to give back to our mother nature. We see people eating chemical filled vegetables every day. So, we decided to reduce this and give back something natural to our family and friends.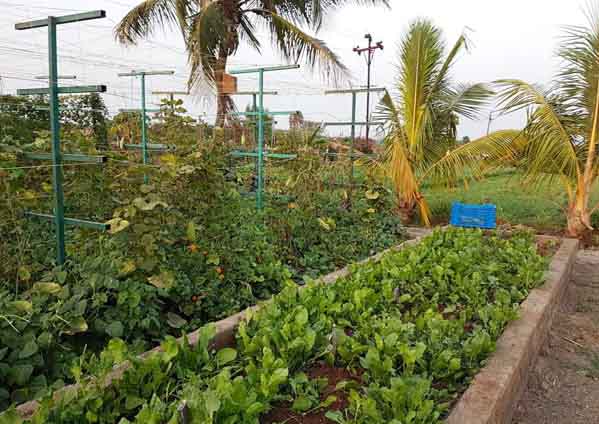 What about the budget involved in natural farming?
These days, farmers are becoming poorer with the number of debts and loans they go through in the farming business. The money involved is high in chemical farming and also the fertility of the soil decreases many folds. Most of the farmers do single cropping on their soil in a chemical farm whereas we grow multiple crops on the same piece of land. This reduces the risk of the market value falling down. We use cow dung and cow urine to make fertilizers, called as Jeevamrut. We also use dry leaves of the vegetables that decompose and increase the fertility of the soil. Dry leaves are rich in carbon.  So, the budget involved is way cheaper than the other forms of farming.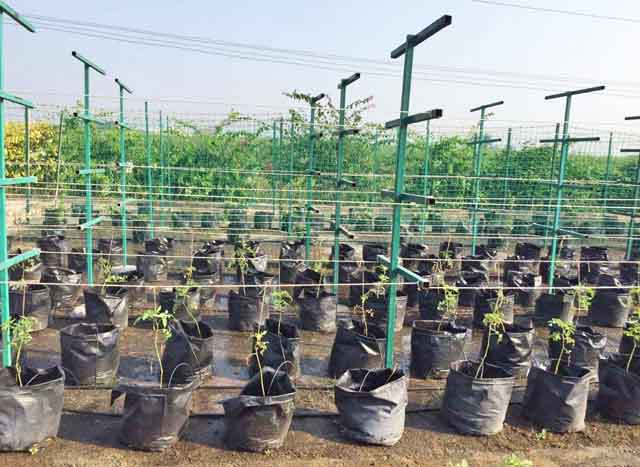 What are the types of vegetables you grow on your farm?
Now, there are three types; leafy, root and fruit vegetable
Leafy Vegetables are palak, bathua, methi, cholai, lalmaat and more of these kinds
Root Vegetables are Raddish, beetroot, sweet potato, potatoes, onions, turnip etc
Fruit Vegetables are French beans, capsicum, brinjal, banana, bittergaurd, Ridgedgaurd to name a few
These days, all vegetables are available in all seasons. Are they good to be eaten all through the year?
We feel that one should eat vegetables as per the season. That's why we see a lot of cauliflower in the winter season to give an example. They are acidic in nature if not seasonal. Since it is summer, one should have vegetables which have a lot of water content in them.
6. Can you please elaborate more of these seasonal vegetables?
A) Offcoarse, in the Summer, we can have Kharif crops which include rice, maize, sorghum, finger millet/ragi (cereals), arhar (pulses), soybean, groundnut (oilseeds) etc. we can also add karela, bottle gourd, cucumber, ridge gourd, pumpkin varieties, and other gourd varieties. They have natural water content to keep your body cool.
B) In the Monsoons, we can have cripper varieties, cucumber, Bhindi (Okra), sem phalli, tomato, cauliflower, beans etc
C) In the Winter, we can have lots of cruciferous vegetables, like cabbage, broccoli, cauliflower, root vegetables, like beetroot, radish and all other leafy plants etc.
Can you please explain the process of growing vegetables on your farm?
We start with the preparation of the land, as we call it tilling (a system that removes excess water from the soil below the surface) of the land, we make beds adding ghanajeevamrut (cow dung+besan+jagery) which is dried and crushed into a powder form and mixed into the soil. Then we cover the soil with dry leaves and stem to avoid evaporation of the nutrients and water which we call 'mulching'.
After a few days, it is time to sow the seeds into the soil, water the area (via drip, sprinkler or directly into the soil), and add jeevamrut which is another fertilizer through water line to keep the soil filled with nutrients.
Now once in 15 days or according to the schedule, we spray and make the concoction of sour buttermilk, jivaaamrut in a specific ratio for the plants which acts as a growth booster and also as a pesticide. if the infestation is high, we use natural products like tobacco powder, Mirchi powder, Lasun, Hari Mirchi and neem leaves and other several leaves mixed with water to disinfect the soil. And, the process continues till the end result.
Growth and process duration of the vegetables:
Leafy – 30 to 45 days

Root – 55 to 60 days

Fruity – 60 to 90 days
After all the hard work, we get highly nutritive, tasteful and delicious vegetables in our farm.
With so much of hard work, has there been any time when you sowed the seed of a particular plant and the end result was not satisfactory?
There are pros and cons to everything you do, sometimes we think one particular fruit plant will flourish but we end-up with no results. So, it is an ongoing and a learning process, we keep trying to get as many earthy vegetables as possible with this natural farming.
Are there any other forms of natural farming too?
Yes indeed, we have Residue-free farming, Vermiculture organic farming, Aquaphonic, Hydrophonic to name a few.
So, you know now where to head if you want natural vegetables in your home.