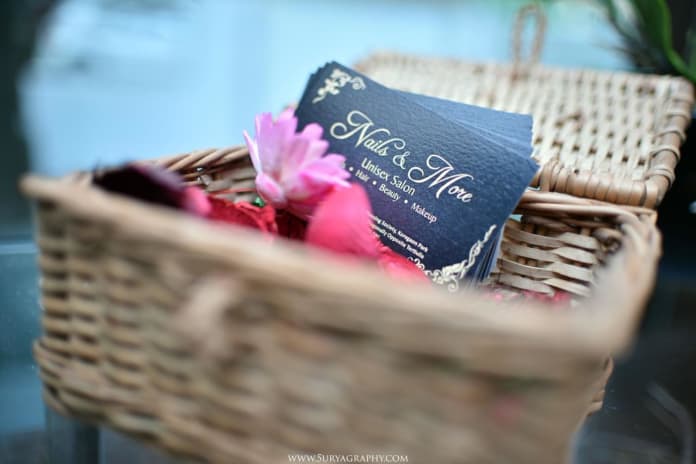 It was a pleasant winter afternoon, I was returning from a meeting. I looked at my nails they were calling for Nails and More. De tour. The Ola drove down lane 5 …Nails and More! As I entered whom should I see Pompi! (Debarati Gosh) Happiness is what I felt! I was seeing her in ages. Forgotten were my nails. Least expecting I found myself agreeing to Eyebrow Tinting. I have yearned for a while now to have beautiful eyebrows. That one feature that enhances the face, a feature that is either most neglected or ruined by repeated threading or waxing until finally you have no eyebrows.
"Get your tinting done", she said. It is the in thing. I had to know what I was getting in for. I had heard of eye brow blading. Yes, Pompi does that also. Scared I was of eybrow blading. On much coaxing in the past I was not ready. This eye brow tinting was a much better option she said. Fine I agreed. I was to get good looking eye brows. My dream was coming to fruition.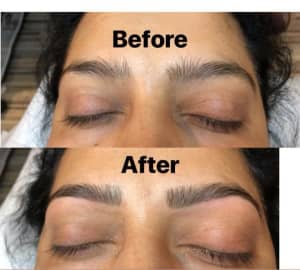 I was under the impression that I would get my eyebrows colored. Which is actually what tinting is all about. However; however, there is a systematic approach to it which is what actually makes it so much more better looking. They map your eyebrows. It is done with a thread technique. It helps in measuring the length of the eyebrows that frames your face, the kind of arch that you would like, the thickness of the eyebrow. Wowee! So much of precision, who would have thought. I actually liked the attention I got. Pompi was the guiding light. Once the eyebrows were mapped they were colored. One had to pay attention to the time you kept the color on as that would determine how light or dark you would like for your eyebrow to be.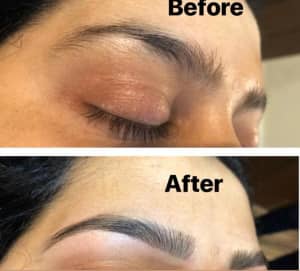 Now done I wanted to admire myself in the mirror. What a perfect job done! I could not have asked for a better pair of eyebrows!
Pompi has been for a while now doing some very artistic work. Eyelash extensions, eye brow blading and now eye brow tinting.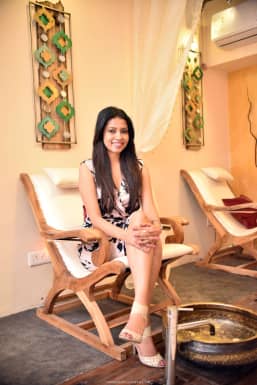 We sat down to have some chai and of-course some conversation.
You have now for a while been working on eyebrows. Tell us more about this fascination of yours!
"So when I was walking the streets of London this place caught my attention. It was called the Beauty Brow Bar. Brow bar! I didn't know what it was. My curiosity led to me to entering the place. On entering I realized it is a customized salon specially catering to the needs of the eyebrow; eyebrows being one of the most neglected areas of the face. It being the most prominent feature of the face needs attention. Eyebrows make our face look good or bad depending on the way they have been shaped. There are a lot of myths, true or false statements that keep floating around, but when I went into the brow bar and saw people getting their eyebrows fixed …thicker brighter and darker I thought we really needed something like this in India."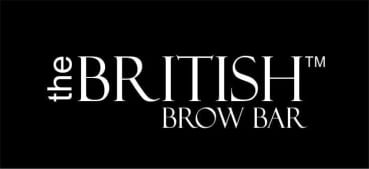 "The British Brow Bar is the first in India, you can google and see that there is no brow bar in India. People go to salons and pay a hundred rupees and get their eyebrows done via threading and waxing and many times get their eyebrows ruined. Making it thinner and non-symmetrical, and then you live with it as brows don't many times grow out. Then you start filling it with colors which also have a lot of chemicals which also make eyebrows fall more. And with years of torture and trauma after a few years you are left with really bad brows."
Since Pompi has been in the personal grooming industry for the longest time she felt she could bring this back to India…The British Brow Bar! It is the first of its kind in India. Pune she says has a market as people are vibrant and very experimental, they like trying out new things.
Was there immediate acceptance by our Indian women or did it take time…the micro blading of eyebrows and the eye brow tinting?
"It was an instant acceptance. Everybody needed a solution to have perfect brows. Now when you tell them a solution which is surgical such as the micro blading people get a little skeptical not knowing how the after effects will be, how will it look, how is it going to happen. Plus it being a little expensive as it lasts for a good 2, 2.5 to 3 years people tend to a little nervous. But the tinting of eyebrows is also very reasonably priced, and above all it gives instant result, after we map it. So there is a process that we follow for both micro blading and tinting of the eyebrows. Where we use a thread technique where we map the brows and see where it should start and where it should end according to your features. Then we put a tint accordingly. Once it is accepted by the client they start loving it. Because now you have the perfect eye brows. It then becomes a necessity. You could then decide if you want to come every now and again to tint the brows, or do you want a long time solution such as micro blading."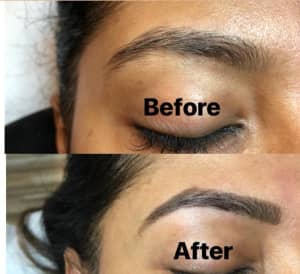 Pompi has had tremendous success in micro blading in Mumbai and Pune. She has been doing this for the last two years. She has been doing Eye brow tinting for the past two months
I actually saw the number of clients that had walked in for tinting of the brows that evening. There certainly was ready acceptance.
I have been coming to nails and more for years and have known you for years. I see you constantly upgrading yourself. What is the next step?
"Scalp micro pigmentation!" She said!
And hair line micro blading, which is increasing ones hair line like micro blading. Hair transplants today, the verdict is that it does not always work. And hair line hair transplant gets chalky and too in the face.
"Micro blading is the new thing where people are using blading to increase their hair line. And when you have a balding patch we can micro blade it with a machine to give it a denser look. It is a rage in the US and the UK."
The last time Pompi was in the UK she was studying hair line micro blading.
What was her message to the women of today?
"Every woman is extremely beautiful. She is born beautiful. Confidence is what they need to keep up, Grooming themselves and not grooming themselves can differ as long as they are comfortable in their own skin."
Be yourself she says. However, she feels there is no harm if you wish to look good and so upgrade yourself in any way. There is no compulsion.
"I have seen people without doing anything are beautiful. Everybody is beautiful. But then I feel it is ok to wake up looking pretty where you wake up with your brows done your lashes done your lips done. We do a lip micro pigmentation as well where we can do a semi- permanent color in your lips so you can have like a peachy or a pink lip. Or you can have your eyebrows micro bladed or you can have your lashes fanning as you wake up!"
Beautiful women the choice is in your hands! Don't miss the opportunity to look pretty at all times with the perfect pair of eyebrows!