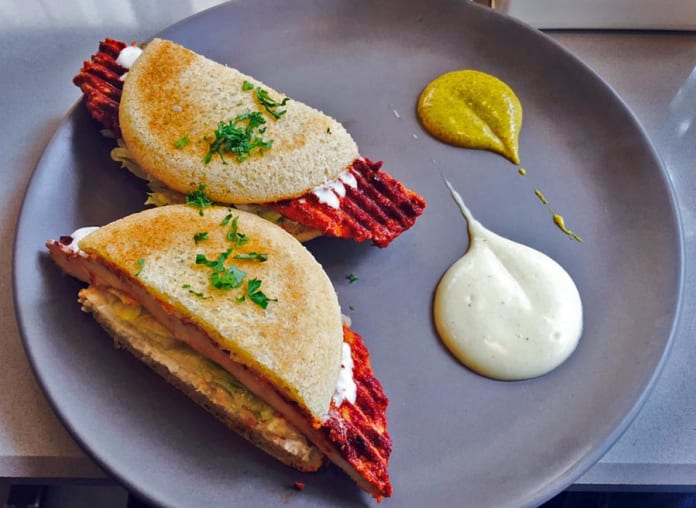 The Aromatic Therapy: Le Plaisir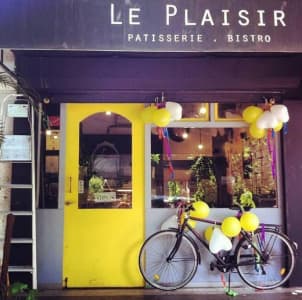 The ability to understand food as a therapy rather as a conscious effort to portray ardor is possessed by a handful. There is a murmur that rises sharply from many cities around. And the one from Pune has made it immensely audible! Food scenes are getting vividly aromatic with the outburst of cafes, nightclubs, coffee houses, and the other fancy eateries around. We are busy expressing our fondness for one such snugly nestled café called as 'Le Plaisir' at Prabhat Road, Deccan Gymkhana!
Muffins to Stuff in
The eatery brings you Italy in a plate, and there is so much more to baffle it. Some sweltering sandwiches famed as 'muffins' along with a dab of canary yellow mustard are served on unique grey dishes. The color play looks delicious and nothing can get more palatable than this! The 'Chicken Harissa Grill Muffin' or the 'Omelette Muffin' is a regular here.  You might spot them on most of the tables.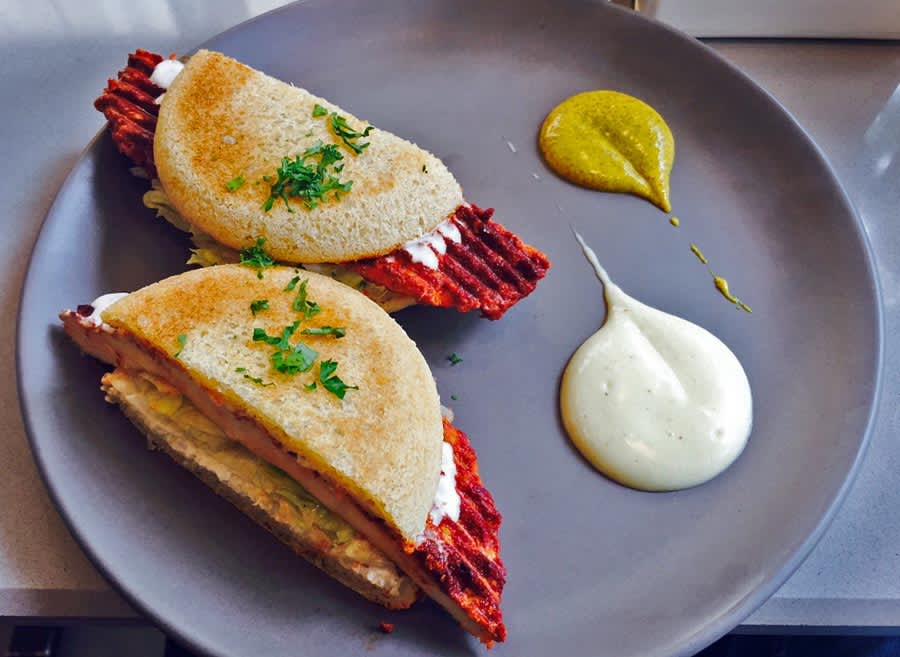 The Blackboard says it all

The menu here is chalked on blackboards. You will be happy to find it behind the serving station, written loud and clear. A moment of euphoria is bound to hit you as you look at the lovely display of scrumptious macarons and sinful cakes. Yes, we know the 'take away' dreams can't get off your mind! You can get yourself seated either on the ground or the upper floor and be comfortable. There is a quintessential justice this place does to anybody who walks in, be it the food or then just the semblance.
Read Also: Creativity…living in the flow
The Shades of Salad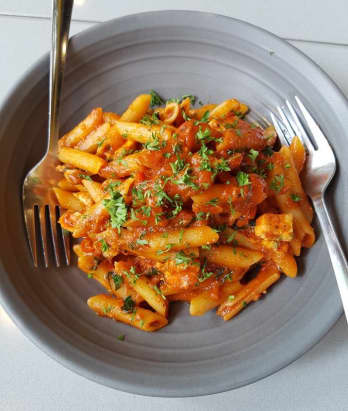 Le Plaisir a place to spot all the colorful salads hanging out is this one! You might already be dizzied with the shades of salads dished incredibly unlike anywhere else. The tables around also are found enjoying wedges, couscous salad, ratatouille, the aglio olio pasta and so on. The breakfast menu is an all-day menu and at noon the lunch menu joins the club. One of the walls catches our sight. It is brimming with notes of appreciation from the foodies. This one is a feather in the cap for Mr. Mahadik.
Read Also: The Proof is in Eating the Pudding
Siddharth Mahadik a committed foodie and a chef from Le Cordon Bleu has really delved into an unknown pool with this venture. The open kitchen, the affable fellow team and of course him visiting the place often is a definite hocus-pocus. We also adore the idea of baking their own bread, the quality then remains indisputable. There is not a second you can disconnect from the character of this culinary episode.