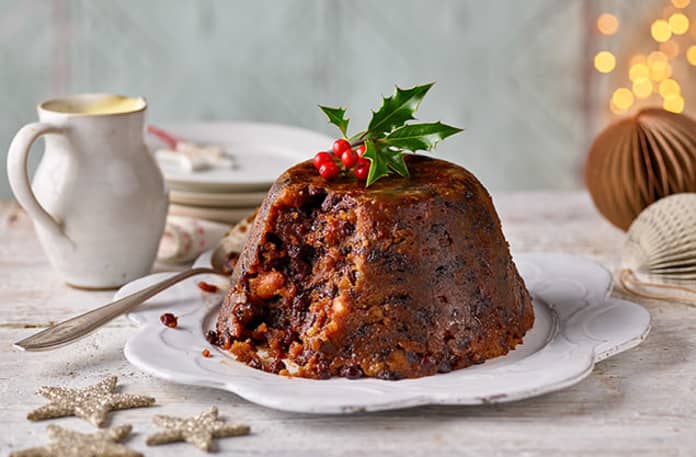 How can a Christmas dinner end without a Christmas Pudding?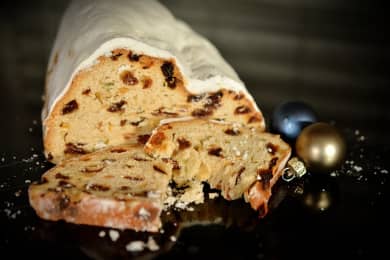 A traditional dessert in the UK, Ireland and a few other countries that have British Emigrants. Pud, or Plum pudding as it is known by many, is not made of plums. It has raisins. Plum was a term used for raisins in the pre-Victorian era.
Normally made a month before, sometimes even a year, has a high alcohol content that keeps it from spoiling.
X'MAS PUDDING
by Chef Vikas Bagul
Sultanas                          300gm
Black currants                  300gm
Mixed peels                      200gm
Prunes (dry)                     200gm
Brown sugar                     200gm
Rum                                 300ml
Brandy                             100ml
METHOD
Read Also: Santa Claus, Jingle bells, Mistletoe, Carols, and a Christmas Cake
Marinate all the above together for a minimum of one month.
White flour                         250gm
Butter unsalted                   250gm
Almonds powder                  50 gm
Breadcrumbs                       200gm
Raisins                                200gm
Apples (green)                     150gm
Orange juice                         100ml
Lemon juice                          50 ml
Eggs                                     2 nos
METHOD
Mix the top marinated mixture with the rest of the ingredients
Pour mix into Xmas molds, then oven steam for approx 3 hrs.