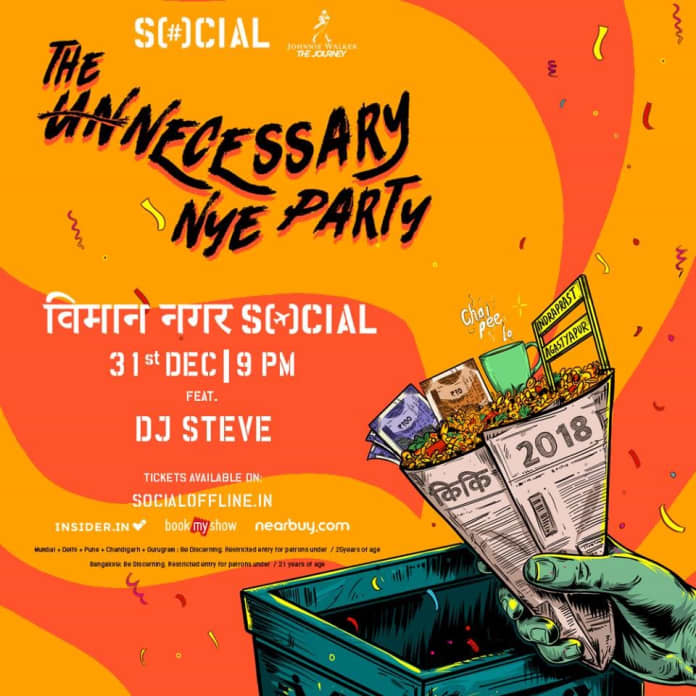 After a year with plenty of unnecessary things on the list, it's time to strike them off! So, your favorite neighbourhood bar/cafe, #SOCIAL, is here to bring you the one thing that's definitely essential – #TheNecessaryNYEParty, to say goodbye to 2018 and welcome the New Year in style!
To keep you grooving on the dance floor through the night, the drinks on offer include Johnnie Walker, Ketel One, Bacardi White and more. For those looking for lighter options, Budweiser and Kingfisher beers will be on hand, as well as classic Social wines. Of course, it's not a party without Social's Signature Cocktails, like the Thai Maalish and Two Lost Souls Swimming in a Fish Bowl, plus more! For those who prefer to get high on life instead of libations, a special non-alcoholic menu will be on offer, with delicious mocktails to keep you going!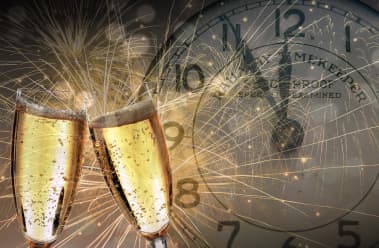 Of course, you've got to balance out your night with some delish food! The menu includes classic Social starters like the Double Grilled Naga Chili Cheese Toast, the Prawn Koliwada, and more, followed up by mains including the quintessential Paneer China Box, the Butter Chicken Biryani and Penne in Curried Vegetables. Rounding off the night for a sweet finish are some decadent desserts, like the Gadbad Shetty and the Cream Cheese Brownie Bites.
Viman Nagar Social is the place to party for people who prefer a little more variety in their choices, with cover charges for the a la carte menu starting at Rs 1500 for singles and Rs 3000 for couples. Plus, their early bird offer includes an extra Rs 200-500 on the cover, so grab yours before they're gone!
It's time to take only the good things forward, so come celebrate the journey into 2019, only at #SOCIAL!
What: New Year's Eve Party
When: 31st December 2018
Where: Vimannagar Social, 3rd Floor, Phoenix Market City. Vimannagar.
Contact: 919930201196