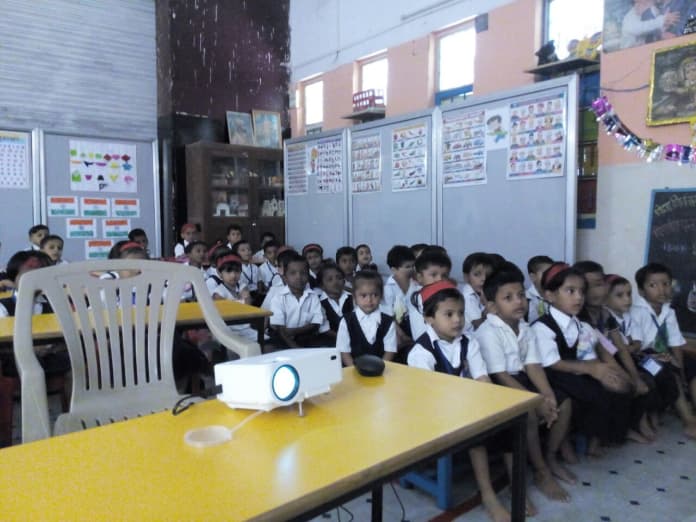 Technologies LLP is a global organisation working towards becoming a key player in the visual display market, driven by the conviction that displays have the power to transform the way the world views. ViewStar brings a world-class suite of the visual technologies that would quickly position us as the preferred viewing partner based on our commitment to bringing world class, innovations driven products/solutions backed by quality, customer-centricity and partnerships. Today, ViewStar offers an exciting and enviable product suite of the latest generation, interactive touch displays, DLP LED and LCD LED multi-media projectors and large-format displays for education, home, and businesses.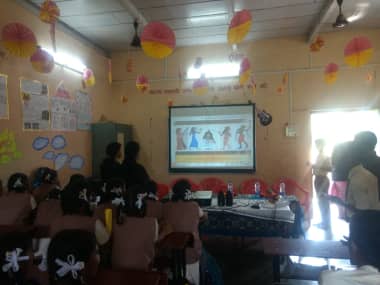 The founder and chief mentor of ViewStar Technologies LLP, Mr. Sanjiv Kadam founded the company with the mission of bridging the digital divide by transforming lives of the poor and needy students from the marginalized segment of society through affordable, world-class, eco-friendly digital interactive educational solutions.
"After 30 years of leadership experience in blue chip companies like Xerox, Canon, and Reliance I set up ViewStar Technologies LLP motivated by the Digital India initiative of our government. While working in the telecom industry, I realised that whilst our country was witnessing a huge transformation due to roll out of one of the biggest telecom networks in the world, schools in rural India were still facing the challenge of electricity supply and computers. This was hampering the rollout of digital education in the village and tribal schools leading to poor learning outcome and high dropout rates amongst students coercing them to continue living in abject poverty", says Mr. Sanjiv Kadam, founder and CEO of ViewStar Technologies LLP.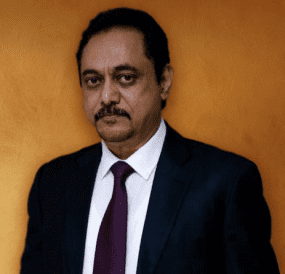 ViewStar Technologies LLP was set up to: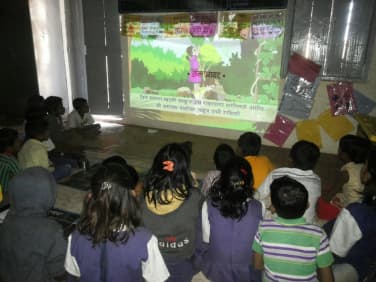 Bridge the digital divide between a village student and a city student by providing solar based quality digital education to poor and needy students from villages and towns. Thereby, improving the learning reducing school dropouts amongst students from villages and small towns
Create a mass of school-educated Indian youth ready to take on skill education which would address the demands of our industry for skilled resources
Provide an intervention to disrupt the vicious cycle of poverty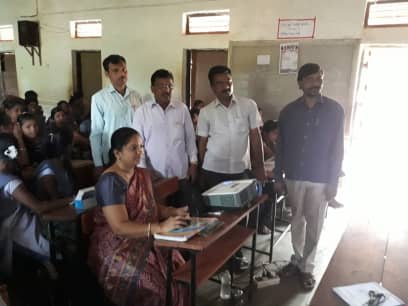 Keeping this in mind, the ViewStar team worked with global technology partners devised a solution to address the multiple challenges and customised plug and play, easy-to-use, and teacher-friendly solution with clearly laid down specifications.
A DLP LED projector with a built-in CPU that works on Android Operating System & that has a built-in battery backup for more than one and a half hours and which is loaded with audio-visual incorporating graphics, illustrations, and animation of school syllabus in either, Marathi, Hindi, Gujarati, English, Tamil, or Kannada
Consumption of only 60 watts
 Can also work on solar power
Dust proof Sealed Optics Technology that makes the optics
Impervious to dust-  an air filter is not required
LED lamp with a life of up to 50,000 hours
The lamp for life of the projector
Low service requirement solution
ViewStar successfully implemented digital education through their e-learning kits in more than 1,500 village and tribal schools over the past three years.  There has been a 40% reduction in school dropouts and a 45% improvement in student grades.
"Our journey so far has been great- one of continuous learning, fulfilment, and satisfaction. Team ViewStar remains committed to bringing the latest generation innovations in digital education for rural empowerment through quality digital education and cooperation and collaboration with organisations like Rotary International, Corporates, and NGOs."