HE  I am sure must have been inundated with birthday wishes all day.  And why not. When the most eligible bachelor celebrates his birthday he does it in style. Vinay Aranha the most eligible bachelor in Pune City!
When Lokmat and Vinay Aranha come together to celebrate the special day it has to be the best.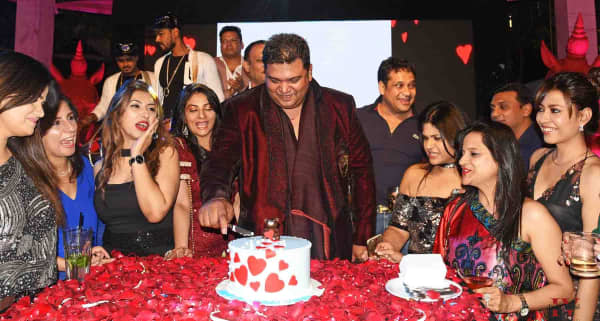 Vinay Aranha's birthday was celebrated at the most popular lounge WAIKIKI. The who is who of Pune attended his birthday in their glittery best. Some of his friends traveled distances to be a part of his birthday. He is truly loved!
Decor at Vinay Aranha's Birthday
Ashish Bhuyan, the owner of Owner of Design and Co, I left no stone unturned in creating an ostentatious décor.
An elevated stage had a two-piece band, one on the electric guitar and the other on Cahoon. They belted out some melodious Bollywood songs in great succession which was perfect for the evening. Being Valentine's Day the romantic songs filled the air with romance. Friends poured in as the evening progressed.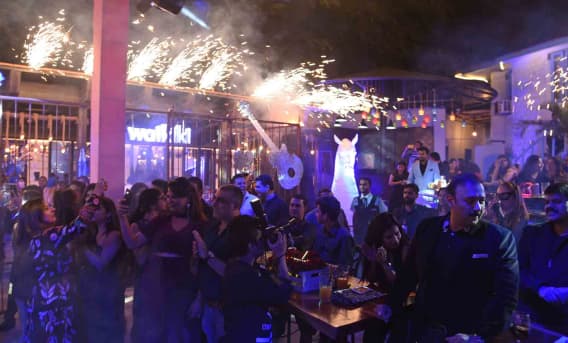 The Real Purpose
My eyes suddenly caught 2 Sirens-dressed in black, and with a whip in one hand. It then dawned on me the reason for the cage being installed near the bar. Could be we were to witness a Cat Fight! To my amazement, the 2 women purred and danced sensuously to some recent beats.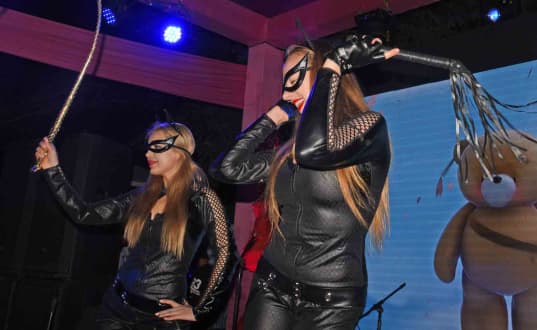 The Perfect Host at Vinay Aranha's Birthday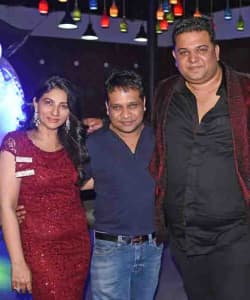 Wine and snacks flowed. Like always WAIKIKI played the perfect host. The bearers were vigilant and on their toes. Their observant gaze did not miss out on an empty glass or an empty plate. The guests were well looked after.
In time the DJ took over. People were only eager to dance.
Soon, cutting through the buzzing crowd, loud laughter and chatter was this mellifluous voice that brought us to a standstill. Popular numbers were sung by her and the crowd just enjoyed listening to her.
Once again we had the DJ taking over. Foot tapping music brought one and all onto the dance floor. The night was still young!
Siddharth Malhotra wishing Vinay Aranha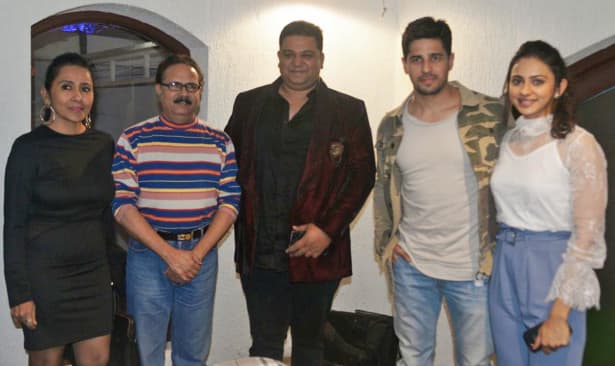 The highlight of the evening was Sidharth Malhotra. He especially came to wish the birthday boy. With baited breath, those who had come earlier in the evening waited to be seen with Sidharth Malhotra. The birthday bash actually started with Sidharth Malhotra walking in with an air of subtle arrogance.
Lokmat posed a few questions to him and his costar Rakul Preet Singh on the movie to be released… AYAARI.
Here are pictures from the party. Feast your eyes on them!
Vinay Aranha's Birthday Bash at Waikiki