Vinay Aranha of Rosary School was oblivious of all, working silently in his office. Imagine the shock and the feeling of elation overpowering you when all of sudden you are told you are going to receive an award in the department of education by a very renowned publication.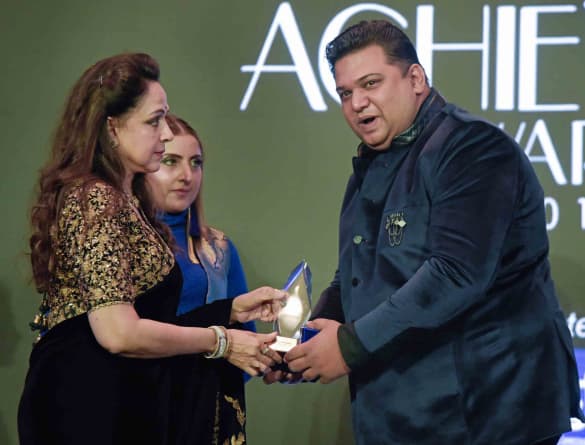 Vinay Aranha of Rosary School was in such a state! But then it is a well-deserved award.
Vinay Aranha received an award for his outstanding performance in the department of education from Magna Publication- Society Achievers Award.
Society Achievers Award Nite 2018…was a night that filled the hearts of many with joy who were recognized for their work and lifetime achievements. Vinay Aranha of Rosary School certainly was joyous.
We at India Vocal once again reiterate the names of all who won the prestigious award that night 14th January 2018.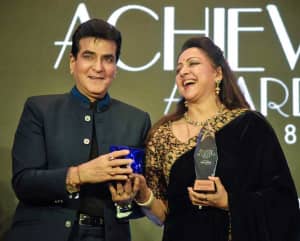 Pride of Industry: Hema Malini
Timeless Diva: Rekha
Lifetime Achievement Honour: Zeenat Aman
Politics: Pankaja Munde and Poonam Mahajan
Fashion: Abu Jani & Sandeep Khosla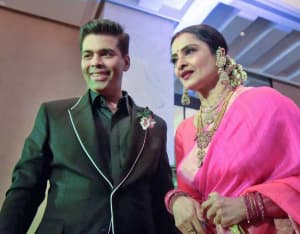 Artist: Laxman Shreshta
Media: Rahul Shivshankar and Shereen Bhan
Author: Ram Kamal Mukherjee and Ravi Subramanian
Theatre: Lillette Dubey
Entertainment: Karan Johar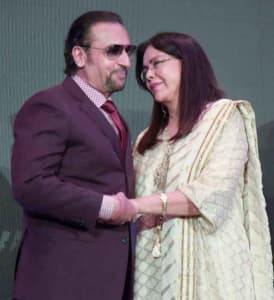 Business: Rana Kapoor
Director with a difference:  Rohit Shetty
Music: Aman Ali Bangash and Ayaan Ali Bangash, and Anu Malik
Power Couple: Shaan and Radhika, Kumar Mangalam and Neerja Birla
Indian Actor with International Impact: Gulshan Grover
Humanitarian: Kulsum Shadab Wahab
Contribution to Culinary Arts: Sanjeev Kapoor
Fitness Icon: Sonu Sood
Education: Vinay Aranha of Rosary School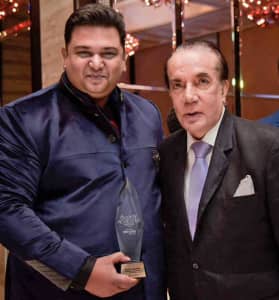 Stellar Performance in film with Social Impact: Raveena Tandon
Contribution of Legal fraternity of India: Vineet Dhanda
Producer (game changer) Prerna Arora
Humanitarian Par Excellence: Meera Gandhi
Contribution towards Real Estate: Sachin Choudhary
Dynamic Entrepreneur of the year in Education: Dr. Jitendra Singh
Chairman of Magna Publication Nari Hira, Ashok Dhamankar, and Editor of Society Suchitra Iyer were the force behind the awards and played their role as hosts to perfection.