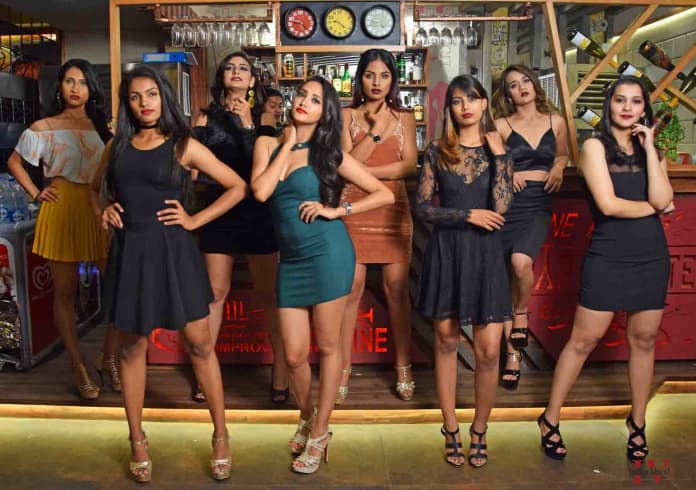 Want to see what 'work hard party harder' looks like? Well, the Mirchi Queen Bee's 16 contestants were a perfect embodiment last evening. They toiled hard through the day, giving every lesson their very best. And come dusk, did they unwind!
We are talking about the pre-pageant party to celebrate the hard work these contestants have put in along with their mentors and organizers. The party was in preparation for the Mirchi Queen Bee event to take place on the 8th of April, 2018; driven by the Presenting Sponsor The Pavillion and Shaw TOYOTA.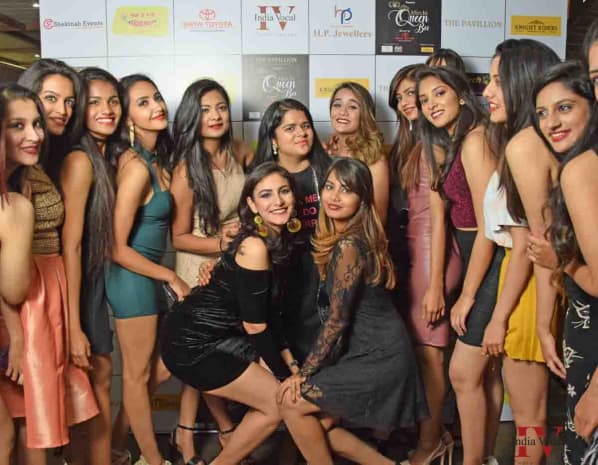 Our host for the party was Hospitality Partner Knight Riders, Restaurant & Lounge, Balewadi High Streets, Pune.
The warmth of the atmosphere
The atmosphere at Knight Riders as you entered was warm and welcoming. The music, lighting, and spacing combined to create comfort and intimacy.
The 16 pretty contestants chose a table close to the wooden dance floor. Some were seated nibbling at the starters served. There were some busy in the photo shoot.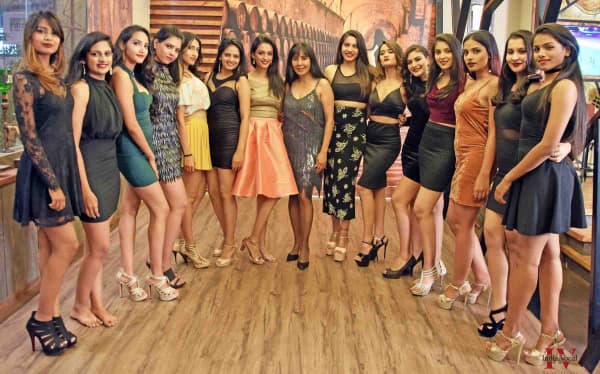 Dressing for a party can be challenging. However, these pretty damsels put together a pretty picture. The right makeup and the right hairdo to go with their well-tailored and well-fitted dresses.
The Guests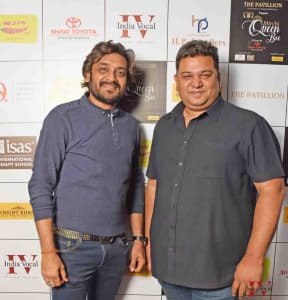 The elite guest list read well. Ms. Bhakti Sapke, Co-founder of ISAS International Beauty School, Ms. Prerna Verma, Chief Mentor of Aptech Aviation and Hospitality Academy, Mr. Bhumik Soni, owner of HP Jewellers, Mr. Siddharth Sehgal of The Pavillion, Mr. Vinay Aranha of Rosary Schools, Mr. Lalit Pittie of Round Table India, Dr. Azeem Khoja- the well-known cosmetic dentist and of course Mr. Ajay Jadhav of Knight Riders.
With conversations flowing, the clinking of glasses and cutlery and soft music in the background, the atmosphere was very warm and friendly. The guests were well-looked after. Starters flowed. Timeless and popular drinks were served at the bar. The music did pick up towards the end and enthusiastic dancers took to the floor.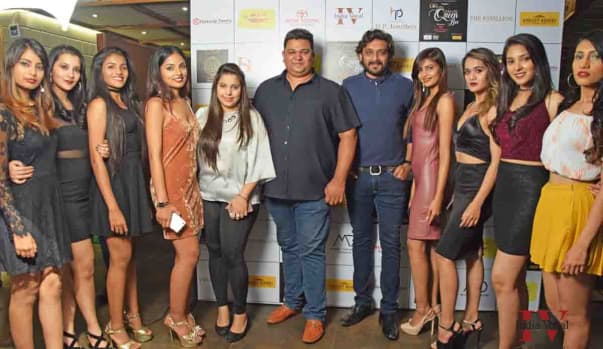 Fond Adieu 
Great things don't happen on an empty stomach! Our hospitality partners thoughtfully laid out a sumptuous spread for dinner.
The clock clicked by. How quickly the hours went by! It was clear as the music softened it was time to go. It was time to thank all for coming and bid adieu. The girls needed a good night's rest and so had left early.
The party was a huge success!