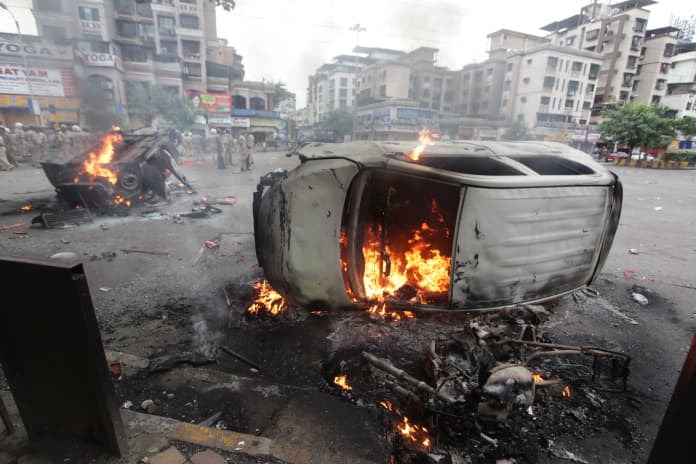 I have here on the site an article by the Chairman of the Editorial Board of Lokmat Media and former member of the Rajya Sabha, Mr. Vijay Darda, who is astounded as to where this country is going with all the atrocities that are taking place here. He asks the government questions to which all of us need an answer! The last few days we have seen mob lynching across a few places in Maharashtra, where the lives of the innocent have been risked. What is so perplexing is why is the government silent on such occasions and does not take any action to control this mobocracy that threatens to take over democracy?
The Maratha Andolan. What is the government doing?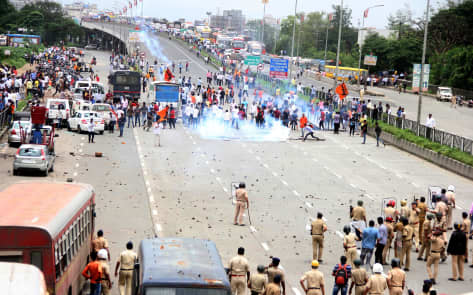 The Police trying to contain the Andolan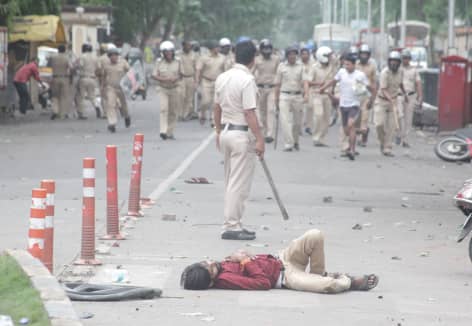 Mr. Vijay Darda articulates his thoughts well in the article below, explaining how the word lynching came into existence and how we have now adopted a similar measure to attain our goals.